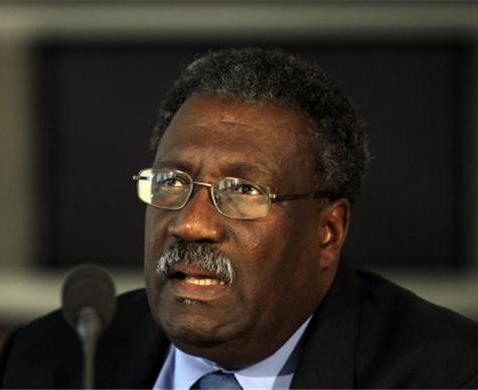 – 6 legends have trophies named after them
Georgetown, Guyana – The West Indies Cricket Board today announced that the Regional Super50 winner's trophy will be named after one of the most revered leaders in the history of world sport – Clive Hubert Lloyd.
The legendary former West Indies captain was chosen particularly in recognition of his leading the West Indies to lifting the first two Cricket World Cups in 1975 and 1979.
The trophy has been named The Clive Lloyd Trophy and will be the trophy for which teams compete in the Regional Super50 from now on.
Trophies for outstanding performers in the tournament have also been named after five other legends of West Indies cricket.
Another former captain Richie Richardson, fearsome fast bowler Curtly Ambrose, super wicketkeeper Jeffrey Dujon, master all rounder Collis King and phenomenal fielder Gus Logie will now have trophies named after them in their respective disciplines.
· Richie Richardson Trophy – Most Outstanding Batsman
· Curtly Ambrose Trophy – Most Outstanding Bowler
· Collis King Trophy – Most Outstanding All Rounder
· Jeffrey Dujon Trophy – Most Outstanding Wicketkeeper
· Gus Logie Trophy – Most Outstanding Fielder
"The WICB Board of Directors took a decision some time ago that in addition to ensuring the involvement of former players in the development of the game that we must honour or heroes and legends in appropriate ways," Dr Julian Hunte, President of the WICB said.
"The naming of these trophies after these legendary players, each of whom occupy a special place in West Indies cricket history and in the hearts of the West Indian people, marks the WICB continued thrust to ensure that their names remain prominent for what they have achieved and contributed to the game," Dr. Hunte added.
"These six heroes of our game are all world renowned ambassadors of the game, they have represented the region with pride, dignity and distinction, it is a virtual obligation that they be recognized in meaningful ways," Dr Hunte added.
"We had previously named some trophies after some legends including George Headley and Sir Everton Weekes, we continue this programme now and there are several other legends who will be recognized and heralded in the future," Dr. Hunte outlined.
Lloyd was the revered leader of the West Indies team as it dominated world cricket from the late 1970s throughout the 1980s. He was integral to the rise of West Indies cricket and one of the most successful captains in the history of cricket.
Lloyd played for West Indies from 1966 to 1985 and captained the team from 1974 until the end of his career.
The Regional Super50 will be played from October 19th to the 29th in Guyana – Lloyd's homeland.