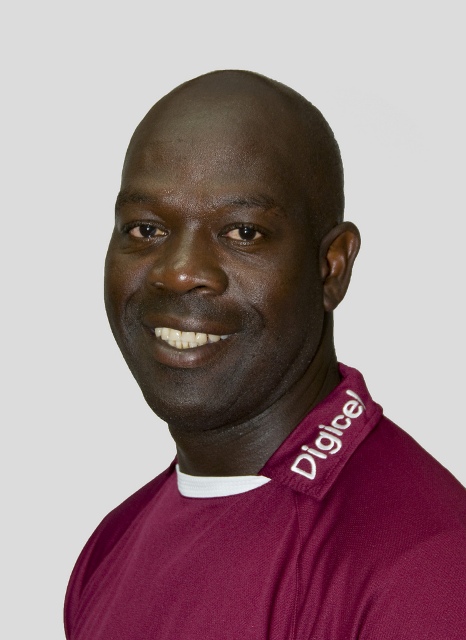 Bridgetown, Barbados – West Indies Head Coach Ottis Gibson believes his team can match England when the two sides meet in the upcoming two-match T20 Series. The Windies departed from Barbados today after an intense week-long preparatory camp at the Sagicor High Performance Centre.
Speaking ahead of the squad's departure for London, Gibson noted that the tour will provide several new players with a chance to get exposure on the international stage. He added that the team includes some very good young players who have the desire to do well.
"We have worked very hard during the one-week we had here and things went really well. England are the T20 World champions and have been playing some very good cricket and have some new players in their system. We also have some new players in our unit so it will be great to see how the two team play against each other. I have the belief we will do very well and all the players are clear in their minds what we want to accomplish as a team," Gibson told journalists at the Grantley Adams International Airport.
Gibson, a former West Indies allrounder, added that this tour signalled the start of the one-year countdown to the ICC T20 World Championship, which is slated for September 2012 in Sri Lanka.
"It is a year to go before the World T20 Championship and we have these two matches as well as a few more to come. The policy of the selectors has been to expose players. With the Trinidad and Tobago team away at the Champions League it has given an opportunity for more players to get a look-in and I hope they make the most of this chance to perform on the international stage," Gibson explained.
The Head Coach highlighted several areas his players will have to focus on when they reach London. Two major factors are the end-of-summer weather and the atmosphere at the matches.
"We had meetings where we spoke about what we can expect while in England. This will be the first time playing in England for some of the players so we plan to hit the ground running. We have prepared well and now it's up to the players to take the opportunity and make the most of it," Gibson said.
The two matches will be played at the Kia Oval in London on Friday, September 23 and Sunday, September 25.
West Indies Twenty20 Squad v England: Darren Sammy (Captain), Christopher Barnwell, Miles Bascombe, Devendra Bishoo, Nkrumah Bonner, Johnson Charles, Derwin Christian (Wicketkeeper), Fidel Edwards, Danza Hyatt, Garey Mathurin, Andre Russell, Marlon Samuels, Krishmar Santokie, Dwayne Smith
Team Management Unit: Ottis Gibson (Head Coach), Richie Richardson (Team Manager), Henderson Springer (Assistant Coach), Desmond Haynes (Batting Consultant), C.J Clark (Physiotherapist), Hector Martinez Charles (Strength and Conditioning Co-ordinator), Richard Berridge (Video and Statistical Analyst), Philip Spooner (Media Manager), Virgil Browne (Massage Therapist)