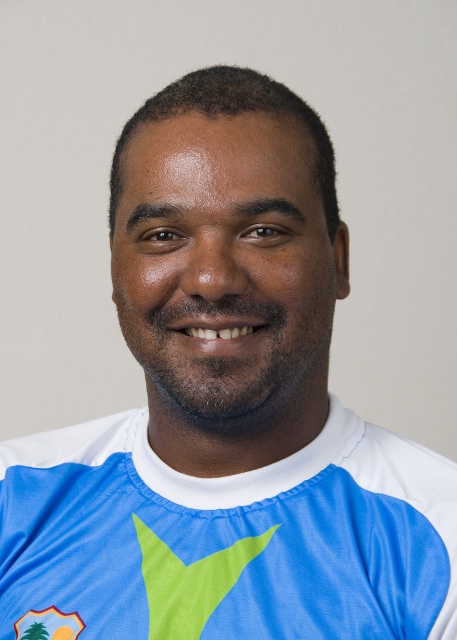 Bridgetown, Barbados – There is a buzz among the players in the Sagicor High Performance Centre as they left the Caribbean this afternoon for a two-week tour of Dubai.
Speaking ahead of the squad's departure Head Coach Andre Coley said there was great expectation as the squad embarked on its second international tour. Last year the Sagicor HPC toured Canada, where they topped a three-nation tournament which included Canada and Bermuda.
"We have been together as a group for two years now and the players are very eager to get out play some competitive cricket. We did well in Canada last year and we have six matches on this tour where all the players will be looking to impress and showcase what they have learned in the two-year programme. This tour is another investment in the development of West Indies players and West Indies cricket," Coley said.
This year's tour will run from September 19 to October 3 and will feature six matches at the Dubai Sports City, including a 50-over contest against the West Indies.
The match against the West Indies will be on Thursday, September 29 and will form part of a camp the West Indies will have ahead of their tour to Bangladesh.
Coley said this will be an ideal opportunity for his players to test themselves against more experienced opposition, after their two-year programme.
"The match against West Indies promises to be the highlight of the tour but all the matches are very important for us. A tour like this is ideal for the development of these young men," Coley outlined.
"Touring is an integral part of the modern-day cricketers schedule, so a trip like this, into foreign conditions, would only serve them well. We have some players who have played Test cricket and others who have played at the 'A' team level, and benefitted from that level of exposure," said Coley a former Jamaican First Class player.
The Sagicor HPC will also play T20s and 50-over matches against United Arab Emirates and Afghanistan as well as a 50-over match against UAE Blues. Coley added that Sagicor HPC players have been preparing well and he expects them to perform well.
"We want to see the players continue to grow and show signs of improvements in all aspects of their game," Coley said.
Sagicor HPC Squad: Brandon Bess, Shamarh Brooks, Rajendra Chandrika, Kyle Corbin, Kerron Cottoy, Andre Creary, Shane Dowrich, Jason Holder, Delorn Johnson, Kevin McClean, Veerasammy Permaul, Kieran Powell, Devon Thomas
Notes: Nkrumah Bonner is a member of the West Indies T20 squad to England and will join the Sagicor HPC squad after that series. Shannon Gabriel is a member of the Trinidad and Tobago squad at the Champions League qualifiers and will join the Sagicor HPC squad in Dubai if T&T do not qualify for the main tournament.
TOUR SCHEDULE
Friday, September 23: T20 v UAE
Saturday, September 24: T20 v Afghanistan   
Tuesday, September 27: 50-over v UAE
Thursday, September 29: 50-over v West Indies
Saturday, October 1: 50-over v Afghanistan   
Sunday, October 2: 50-over v UAE Blue