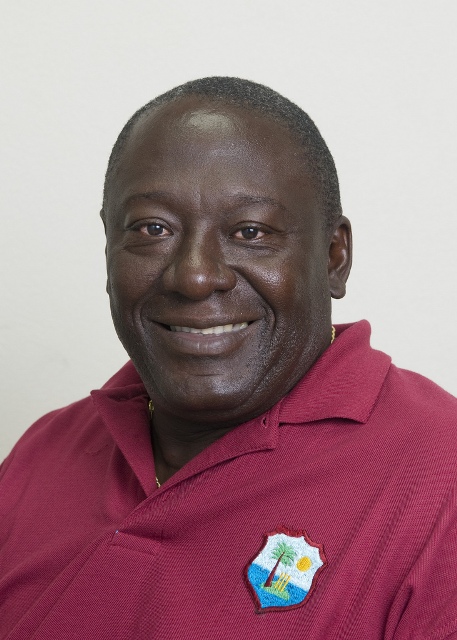 Bridgetown, Barbados – West Indies Under 19 Head Coach and Sagicor High Performance Center Bowling Coach Roddy Estwick is appealing to Territorial Boards to incorporate greater use of video analysis to aid in the improvement of player performance in regional tournaments.
"Video analysis is perhaps the most important coaching tool in modern cricket and we need to ensure we utilize it widely, especially the at the regional team level," Estwick pleaded.
"In the old days coaches used to tell players what they are doing wrong but now with video analysis coaches are able to show them and it helps with player buy-in because it's not a case of them having to trust the word of the coach but they can actually see (on video) where they are going wrong," Estwick reasoned.
Estwick said it is important for regional teams to have an archive of video recordings of all their players.
"When the players are not performing well they can compare that footage to when they were playing well and identify the problems and put corrective measures in place," Estwick outlined.
The former Barbados fast bowler said he became more convinced of the value of video analysis during the recently concluded West Indies Under 19 camp in Barbados.
"We were able to use video analysis extensively to ensure that several of the players benefit," Estwick revealed.
"Players like Guyanese leg spinner Amir Khan, Barbadian batsman Anthony Alleyne, Trinidadian batsman Emmanuel Lett and even Kraigg Brathwaite all had various issues which we were able to identify and isolate using video analysis and put measures in place for them to improve," said Estwick who played 37 First Class matches during the 1980s during the height of West Indian dominance of world cricket.
The camp was held at the Sagicor HPC in preparation for the West Indies Under 19 tour to India later this year.
Several legends of West Indies cricket and former players shared their knowledge and expertise with the players.
West Indies Head Coach Ottis Gibson, West Indies Senior Team Batting Consultant Desmond Haynes, West Indies Under 19 Manager Courtney Walsh, Selector Courtney Browne and Windies Under 19 Assistant Coach Stuart Williams all provided expert services to the youngsters.
Gibson assisted Estwick in the camp on a daily basis, Haynes passed on tips on batting in limited overs cricket with help from Williams and Walsh spoke on fast bowling.
Browne along with Sagicor HPC Head Coach Andre Coley worked with the wicketkeepers while Browne, a widely successful Barbados captain, also spoke on leadership.
Coley also focussed on improving their overall fielding of the players.
Fitness Trainer Ronald Rogers, Performance Coach Simon Grayson and Physiotherapist Janel Springer also worked with the cream of the West Indies Under 19 players during the intense week-long camp.
Estwick was high in praise for the attitude of the youngsters.
"I want to put my hand up and say that the boys all worked well, they never complained; because of the weather the situation was trying sometimes but they stuck it out on some very long days and their overall attitude was brilliant," Estwick commended.
He also called for more similar camps at all levels.
"We need more camps like these because fitness has become very important in cricket and we did the tests and the players now each have individual programmes to work with to improve, these camps allow us to gauge where they are from time to time and then work on making them better," Estwick said.
"If they continue on the path they are on and they keep the attitude they have, as a group, they will be a credit to West Indies cricket," Estwick projected.
"It was a short camp but it was successful, especially because the support team was very good, the players were able to receive a lot of one-on-one coaching from the various experts who were there," Estwick concluded.
The WICB, for the first time, hosted a comprehensive video analyst workshop in October 2010 in the lead up to the WICB Regional 50 Over Tournament in Jamaica. Video analysts from the various territorial boards attended the workshop which was coordinated by West Indies team Video and Statistical Analyst Richard Berridge.