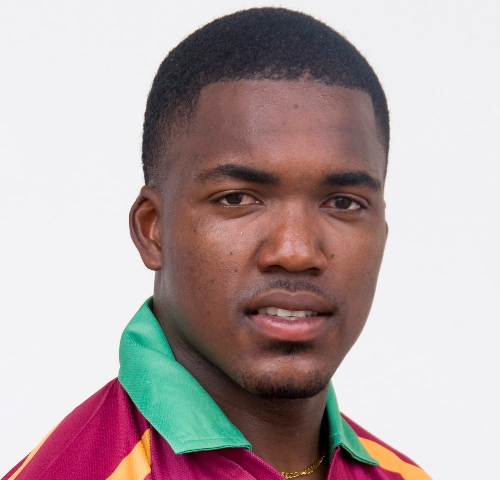 Delhi, India – Darren Bravo is enjoying his time so far in the West Indies team and simply wants to get better. The soft-spoken left-hander who turned 22 two weeks ago, is looking ahead to the ICC Cricket World Cup and has high expectations.
He spoke to the international media and outlined his plans, spoke of those who have inspired him and also the mood in the Windies camp ahead of Thursday opening match against South Africa at the Feroz Shah Kotla in Delhi.
"This is my first World Cup and I'm really excited to be here as part of the West Indies team. This is a dream for me and I'm looking forward to it in a big way. There's a lot of hype, a lot of advertising around. Anywhere you pass, you can see a World Cup poster. It's always reflecting in your mind that this is a really big tournament. This is one stage where you really want to perform and make the world recognise you," he said.
"Each team is going to play competitive cricket. It doesn't matter where you are in the rankings. Momentum will carry you through the tournament. As long as we keep playing together, keep believing in one another, I'm sure we are going to give a good account of ourselves and make people back home very proud. We are confident of doing well and this is a chance for us to bring back the joy for the West Indies fans."
Bravo made his ODI debut against India in 2009 and played his first Test in Sri Lanka last November. He has settled well at the international level and has impressed in both formats of the game.
"I have been batting well and I am enjoying my game. We had a series in Sri Lanka which was my first Test series and I did reasonably well. When we returned home I did well in the Caribbean T20 and managed to help Trinidad and Tobago to win and I also got my highest ODI score in the recent series in Sri Lanka. I am looking to take this kind of form into the World Cup and do well for the team. At the end of the day you have to make the transition and go out and bat depending on the situation of every match."
Bravo said he has benefitted immensely from having his older brother Dwayne in the team and also from being around his mentor Brian Lara in his formative year. His mother is Lara's first cousin.
"Dwayne has always supported me. He always tells me to back my ability, to believe in myself. Dwayne has always given me 100 percent support and I can't ask for anything but that.
"Dwayne has a lot of experience, he has played in all different parts of the world and he always gives me encouragement. He works out a game plan quite nicely and he tends to make it a bit easy for me and I really appreciate that. Brian Lara is my role model and hopefully I can go out there and make a name for myself. It is just my natural way of batting."
The West Indies have been drawn in Group B alongside Bangladesh, India, England, South Africa, the Netherlands and Ireland. Their first match is against South Africa at the Feroz Shah Kotla Stadium on Thursday, February 24.
They then face the Netherlands (February 28, Delhi), Bangladesh (March 4, Dhaka), Ireland (March 11, Mohali), England (March 17, Chennai), and India (March 20, Chennai).