Mr.Dave Douglas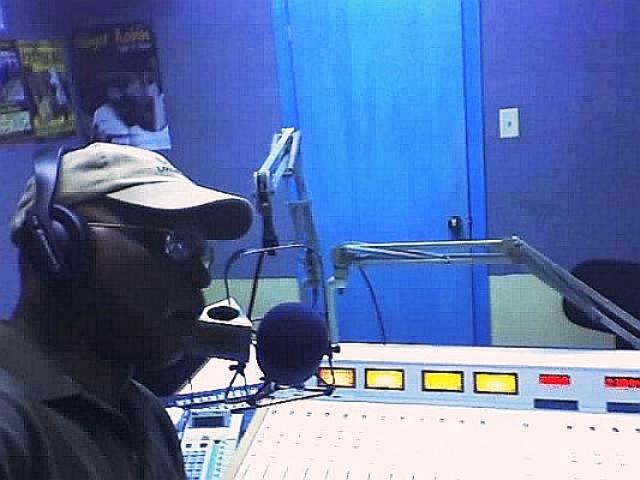 First Radio DJ to introduce Reggae Music to the Eastern Caribbean in 1969 on ZBVI Radio,hosting Reggae Party weekly.Started the Third World Man show on PJD2 Radio in 1979,migrated to Radio Antilles in 1980 where the Caribbean was turned on the Third World man Magic Music Mix.Catch that TWM MMM on Zrodfm 5 days a week. Go to
www.Zrodfm.com
and find out why the Virgin Islands stay locked on this classic Caribbean Super Disc Jockey.
Third World Man career began at ZBVI Radio at age 15 working part time while attending the Virgin Islands secondary school. Big Daddyo Daveyo was the host of the first real Reggae Radio show in 1969 in the Eastern Caribbean Market and made emerging Reggae artist like Ken Lazarus,Bob Marley,Jimmy Cliff and Toots and Maytals Known outside of Jamaica.The show was dubbed Reggae Party and was heard as far south Caribbean as Trinidad.
Perhaps it was St. Maarten that catapulted Third World man persona to emense popularity and attracted the attention of Julian Rogers Program Director of Radio Antilles( the Big RA of Montserat).Third World Man moved to Radio Antilles,but not before inerviewing Bob Marley and Jacob Miller on Semana beach in St.Maarten.
As a producer Third World Man has Produced : Banki Bank,King Beau Beau,Lashing Dogs,Quito Rymer and more recently Beego.Third World man would like you to visit this site regularly as visitors will find interesting tid bits exclusively right here.
Greetings and nuff nuff respect to one of my mentors, Mr.Dave Douglas known to me by many names: Wammer Jammer Daveyo…Davidson the first and then…The Third World Man(TWM) originally from the chocolate Tower of Power(ZBVI) Chocolate City.Third World Man rocked the eastern Caribbean on the Big RA Radio Antilles with his signature Third World Man theme song by the Third World Band.
We in the Eastern Caribbean were blessed with some of the of the most talented Radio personalties from the 60s to 80s, and TWM is one of them that rocked the Caribbean, and was brought to St Maarten to teach,consult groom and produce on air talent to keep other Caribbean Radio stations out of the St.Maarten market.
Dave Douglas is a General and true leader,and knows how to rally his troops,his real strength is in production and can whip up Ads and station Ids in a jiffy.Hail to the Godfather of Caribbean Radio…when Dave Douglas is on the air the Caribbean listen!May God bless you brother,and thanks for your continued help,and refreshers you still offer to your radio students.
Mama's Pearl (Student) Owner Pearl Fm 98.1Mhz St.Maarten NA
www.pearlfmradio.com