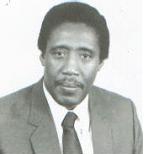 The St. Maarten Christian Council has launched for the first time ever in St. Maarten, a phenomenon known in other parts of the world, a National Prayer Breakfast. The event will host government officials, labour, business, the press, youth and clergy. Members of the Seven Day Adventist and the St. Maarten United Ministerial Foundation will also be in attendance as well as government officials and labour and business from the French part of the island.
The main purpose of this National Prayer Breakfast, which is scheduled for March 3rd 2011 at the Maho Convention Center, is to bring together religious, political, business and social leaders for prayer in the Spirit of love and compassion that characterized Jesus Christ.
Rev. Dr. Burchell Taylor, pre-eminent preacher, teacher, scholar, and advocate for social justice, will speak at the St. Maarten / St. Martin Christian Council National Prayer Breakfast scheduled at 8:00 A.M. on Thursday, March 3, at the MAHO Convention Center.
Dr. Taylor has been the pastor of Bethel Baptist Church in Kingston, Jamaica, since 1970. He is in high demand as a participant in seminars and conferences, and presents papers and leads studies all over the world.
Taylor has twice served as president of the Jamaica Baptist Union, was the Baptist chaplain to the University of the West Indies, and has been a member of the Baptist World Alliance Commission on Ethics and Communication, and a member of the Jamaica Council of Churches. He lectures part-time at the United Theological College.
In 2000, Taylor was awarded Jamaica's Order of Distinction, Commander Class, for eminence in the field of Theology.
Dr. Taylor's two latest publications, namely "Saying No to Babylon" that contains reflections on the book of Daniel and "In God's Presence" that contains reflections on the 23rd Psalm, are loved by many and give much knowledge for the times we are in now.