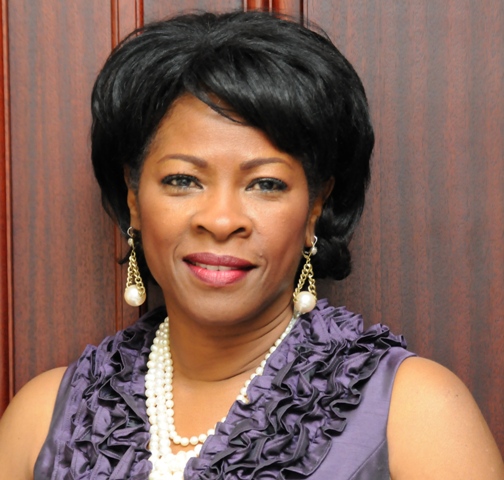 Seniorenconvent; Ad Hoc Committee on Rules of Order; and Permanent Committee on Kingdom Affairs
PHILIPSBURG, Sint Maarten – Honourable President of Parliament Drs. Gracita Arrindell would like to announce that Parliament has three meetings planned for Thursday, February 24 and Friday, February 25.
The leaders of the parliamentary groups, namely United Peoples party (UP) Member of Parliament (MP) Romain Laville, Democratic Party (DP) MP Roy Marlin, National Alliance (NA) MP William Marlin and independent MP Patrick Illidge, will meet on Thursday in its Seniorenconvent session at 8.30am in the General Assembly Chamber of Parliament in the former Caribbean Palm building.
The three agenda points to be discussed at this meeting are the staffing of the three parliamentary groups and independent MP Patrick Illidge; the United Telecommunications Service (UTS) cellular phone service package; and an update regarding the status of affairs of the Parliament Building.
The previously scheduled meeting of the Ad Hoc Committee Revision of the Rules of Order which was to have met on Tuesday, February 22 is now scheduled to meet Thursday at 10.30am in the General Assembly Chamber of Parliament to discuss the Rules of Order of the House of Parliament.
Parliamentary Committee members are MP Dr. Lloyd Richardson, MP Roy Marlin and MP Sylvia Olivacce-Meyers.
On Friday, February 25 the Permanent Committee of Kingdom Affairs and Inter-parliamentary Relations will meet at 9.30am in the General Assembly Chamber of Parliament.
Members of the committee are MP Roy Marlin, MP Dr. Ruth Douglass, MP William Marlin and MP Patrick Illidge. The MPs will discuss the draft advice with respect to the report "Kiezen voor het Koninkrijk."
The aforementioned report was made by the Commission Democratic Deficit and presented in November 2009. The Commissioner reviewed the role of the Kingdom Council of Ministers and the decision making process and how this can be monitored and controlled.
The establishment of the Commission came out of a meeting held in June 2008 comprising of Kingdom parliamentarians discussing future Kingdom Relations.
The chairlady of the Commission was M. Brooks-Salmon (member on behalf of the then Parliament of the Netherlands Antilles), H.C. Maduro (member on behalf of the Parliament of Aruba), and J.Th.J. van den Berg (member on behalf of the Dutch Second Chamber of Parliament.)