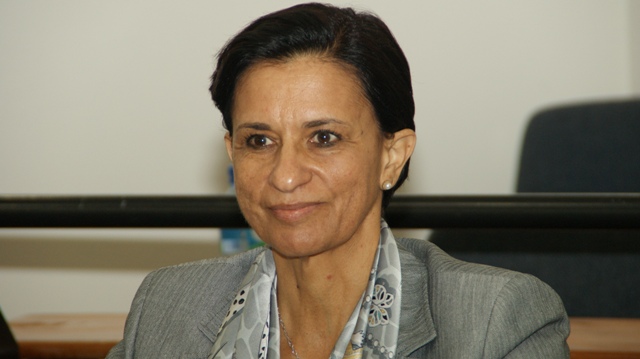 On Wednesday, January 19, 2011, Prime Minister and Minister for General Affairs, Sarah Wescot-Williams met with members of the Council for Law Enforcement for Curacao, St. Maarten and the BES islands, former Lt. Governor Franklyn Richards (member for Sint Maarten) and Mr. Jacques van Eck (member for the BES, the Netherlands). Thus far, Curacao has not appointed its member. Quartermasters coordinating these efforts are Mr. Richard Gibson Sr. (Sint Maarten) and Mr. Cecilia (Curacao).
The Council is responsible for the general inspection of the police, training for the police and prosecutors. Furthermore, it is also responsible for institutions and establishments in which prison sentences, sentences restricting liberty, custodial measures or restraints are implemented, or probation or victim care take place in respect of adults and juveniles and finally by ordinance or other organizations designated by law under the responsibility of the Minister of Justice and shall form part of the judicial chain.
In summary, the Council is responsible for the overall inspection on the effectiveness and quality of different services and institutions that are part of the justice system in Curacao, Sint Maarten and Bonaire, Sint Eustatius and Saba (the Netherlands).