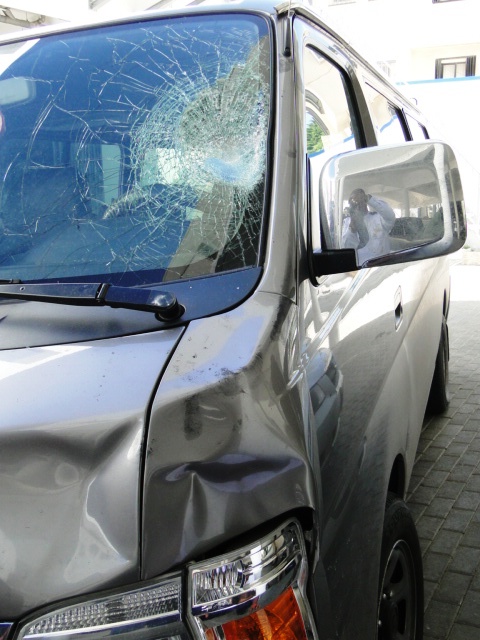 In connection with the joint investigation being done between the Detective Department and the Police Traffic Department, it has been determined that the incident which took place on the new Oyster bay road, whereby the lifeless body of Franceduoard Grandin was found in the early morning hours of October 21st 2010, is traffic related.
The investigation led the officers to Captain Olivers where the victim worked as a security guard and did not show up for work the night before.
On Thursday at approximately 12.45 p.m. the man with initials A.A.H.V., a bus driver from the French Side voluntarily turned himself in to the Traffic Police Department informing them to have been involved in this case. This man was immediately arrested as a suspect in this case and put into custody for further investigation.
Then investigation is ongoing and as more information becomes available the media will be informed.