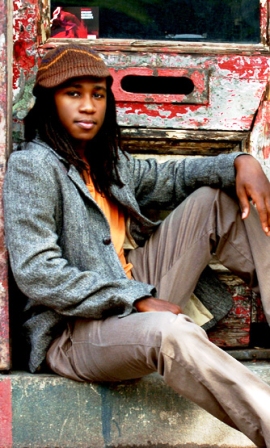 Dr. Molefi K. Asanté, Jr. will open the 7th annual St. Martin Book Fair at the Chamber of Commerce Building in Marigot on Thursday, June 4, 2009, at 8 PM, said Shujah Reiph, book fair coordinator.
Dr. Asante, award-wining filmmaker, author and professor, will "bring a unique, highly informed and fresh meaning as the keynote speaker to our 2009 book fair theme of 'Wired,'" said Reiph.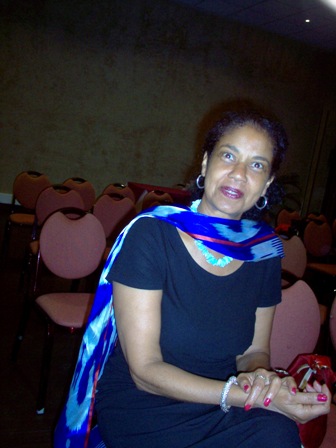 The Philadelphia Inquirer calls Asante "a rare, remarkable talent that brings to mind the great artists of the Harlem Renaissance." www.mkasante.com.
The author of three celebrated books, Asante is the recipient of the 2009 Langston Hughes Award. His latest book, It's Bigger Than Hip Hop, which will be available at the St. Martin Book Fair, was hailed by the Los Angeles Times as "An empowering book that moves you to action and to question status quo America."
Asante's poetry books are Beautiful. And Ugly Too and Like Water Running Off My Back, an Academy of American Poets Jean Corrie Prize winner.
Asante directed and produced The Black Candle, a film narrated by Maya Angelou. The Morgan State University professor is also the writer/producer of 500 Years Later, winner of numerous awards including Best International Documentary at the Harlem International Film Festival; and the Breaking the Chains award from the UN.
According to Reiph, Lucia Nankoe from the Netherlands is another writer among the some 10 authors that will visit St. Martin for "the book fair for the entire family."
Nankoe lectures French, French media and literature at the University of Utrecht. The advisor for various Dutch literature committees also edits manuscripts for publishers and is an editor for the Winternachten Literature Festival.
Nankoe's The Coming of the Snake woman (Komst van de Slangenvrouw), an anthology of Caribbean women stories, was published by VanGennep-Novib in 1998.
Nankoe is scheduled to perform her newest work, about the 2009 Guadeloupe-Martinique labor demonstrations, at the St. Martin Book Fair.
The St. Martin Book Fair, June 4-6, is organized by Conscious Lyrics Foundation and House of Nehesi Publishers in collaboration with the St. Maarten Tourist Bureau and the University of St. Martin (USM).
The book fair venues for 2009 are the Chamber of Commerce Building, USM, Marigot Public Library, Belair Community Center and schools throughout the island.