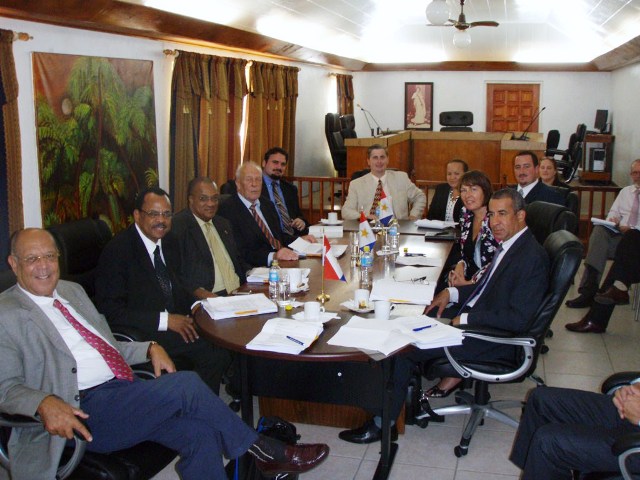 Last Friday, the Executive council and members of the Finance Department met with the CFT at the administration building in The Bottom. The discussions revolved around the 2009 budget and the completion of year reports. It was noted that the 2008 year report is being prepared by Hassink and Roos and should be submitted by April 1st 2009.
The CFT addressed concerns about the new financial system that has been implemented, however, it was explained that this system is functional and will be in use shortly. The CFT also brought up the issue of meeting deadlines within the Government. The Executive Council defended these issues by explaining Saba's limitations in the areas of capacity problems and how the current financial system is done manually. These problems however are going to be resolved shortly with the everyday usage of the Centric financial software.
When given the opportunity, the Executive Council also expressed some concerns they had with their USONA projects. As has been stated in the past, Saba experiences holdups and problems with processing. The ExCo asked for patience and cooperation with future monies which are allocated to education, health care, and youth/family.
Immediately after these discussions, the Island Council members were invited in. The Board for the CFT gave a recap of the meeting thus far in order to make sure that transparency has been followed, and all members were duly informed.
After the meeting, Bruce Zagers stated that he has had good experience working with the CFT and has been pleased. The administration on Saba has improved drastically and the Executive Council in general, looks forward to continuing the opens lines of communications.
Source: Saba Government Information Services – gis@sabagov.com