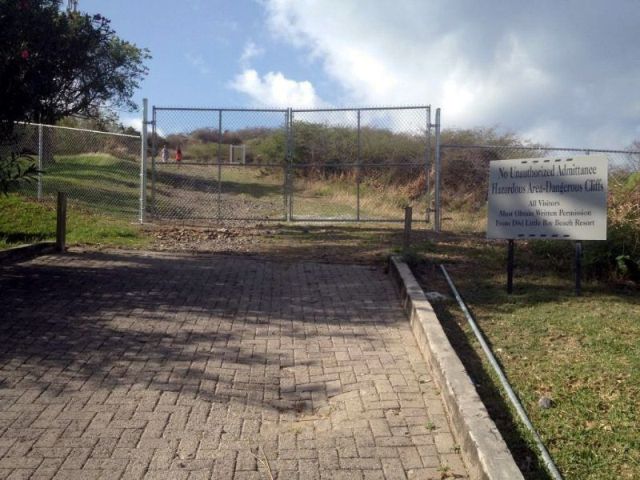 Minister of Culture Hon. Silveria Jacobs attempted to meet with the management of the Divi Little Bay Hotel to clear up issues pertaining to placement of gates at the entrance to Fort Amsterdam with signage claiming that it was a restricted area and that visitors would require written permission from the hotel to enter.
However no such meeting was forthcoming, although a press release was promised by the North Carolina based headquarters.
The Minister was shocked to learn of this development early Monday morning. The general public has been quite vocal in supporting the government's quest to revitalize our cultural heritage.
Many feel that the attention now being paid to this the only area zoned and protected as a monument is long overdue. In this respect the Department of Culture is actively working towards getting the site recognized globally as a World Heritage Site. This would bring much needed funds for the restoration of the area and give residents and visitors alike the opportunity to learn more of our country's history.
Public access to this heritage site is part of the agreement which has to be honored by the resort as stipulated by the court.
There are already two security checkpoints that visitors must pass in order to walk up to the historical Fort Amsterdam ruins. As such Minister Jacobs considers this latest move totally unnecessary and unacceptable and strongly urges the Divi Little Bay Resort to rectify this situation immediately.