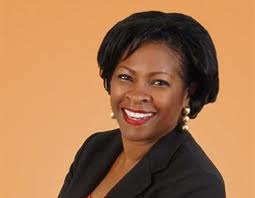 Drs. Gracita R. Arrindell, Member of Parliament says the
Peridot Foundation wishes the United Nations and Secretary B. Moon a Happy International Women's Day. The theme for this year; 'A promise is a promise: Time for action to end violence against women.'
Gracita said; as we join the international community in commemorating this year's international women's day in Sint Maarten, there is no denying the fact that women around the world are gaining momentum in joining forces to speak up and speak out against crimes, violent crimes committed against women and children.
While women have made great strides in all areas of public and private sector levels of the community's they represent, despicable crimes committed against young women and children across the world which made international headlines, inspired UN Secretary General B. Moon to dedicate this year's theme to continue the fight against the assault on women and children.
The Secretary General has instructed his senior advisors to; 'Make the UN response to sexual violence a priority in all of our peace-making, peace-keeping and peace building activities."
This theme serves as a social barometer, a measure of encouragement so to speak for women and men and governments, who support the fight against relational violence around the world not to drop the ball but to keep working towards putting a halt to the 'bleeding' of women and children.
Gaining momentum means; we have to keep up and increase our joint efforts in improving women's rights and in doing so improving the quality of life of the people in the countries they live in. Gaining momentum means; we must be willing to step up the support those women and men who step forward in support of ending violence against women and children.
In Sint Maarten, we must join the League of Nations in support of this critically important cause, by passing our own laws against abuses.
We do have a draft law still pending on child abuse. This law while handled by the central committee of Parliament of Sint Maarten in 2011 must be passed soonest. Just this past week, I attended a meeting of a nonprofit organization from Curacao during their visit to Sint Maarten who has a successful campaign in their fight against sexual abuse of children. Kudos to their work, which we hope can be embraced and eventually implemented here as well.
A draft law reference to relational violence is being worked on with the objective to being submitted before the recess of Parliament in July of this year. It takes time, but we must keep the momentum going.
The momentum and the promise to step up and speak up and must be translated into firm action against perpetrators. But most important, we must work preventative as well.
We take this opportunity to again thank the Public Prosecutors office for making relational violence an important part of their policy agenda in prosecuting relational violence offenses.
Awareness campaigns about relational violence and its negative effects on our communities, in our schools and businesses are equally important if not more important to implement.
We will do our part, we ask of everyone to help combat this social illness. Turn the global awareness into local action.
Hopefully next year Sint Maarten will be represented in commemorating this event at the UN Commission on the Status of Women in New York, if coordinated in a timely manner and through the proper channels with the Dutch Ministry of Foreign Affairs. We are a country within the Kingdom of the Netherlands. It is time we step up to the plate at this level for this very important cause for our women and children.