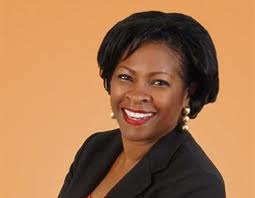 "GRACITA: SINT MAARTEN CARNIVAL IS AROUND THE CORNER, YET A REQUEST BY THE SINT MAARTEN CARNIVAL DEVELOPMENT FUNDATION TO MAKE A PRESENTATION REGARDING ITS PLANS BEFORE PARLIAMENT NOT YET HONORED."
. Gracita R. Arrindell, Member of Parliament representing the United Peoples Party faction("UP") stated that; "We are just about to conclude yet another popular Heineken Regatta.
I take this opportunity to congratulate the organizers, all participants, including the winners, the performers, police force and the public of Sint Maarten for hosting yet another successful event to which we can all be proud of.
Success fully organizing huge events similar to the one just concluded, dedication and most of all timely preparation.
The next big happening is Carnival 2013. An event that is marketed by the Tourism Ministry as well as the Sint Maarten Hotel and Tourism Association. (SHTA). An event (as is the case for the Heineken Regatta) which receives
subsidy from government to the tune of 500.000 Nafl guilders a year".
MP Arrindell continues; The Sint Maarten Carnival Development Foundation in a letter dated January 15th 2013 (registered as incoming document January 21st 2013) requested an audience with Parliament to quote: "present these regional plans- to elevate St. Maarten's Carnival locally, regionally and internationally- via digital presentation at your earliest convenience so that our representatives are up to date with the plans of the foundation responsible for St. Maarten's largest festival" Unquote.
To date Parliament has not received any notification to meet on this cultural event as requested by the SCDF. Why not. Is this event not important? Are we not interested?
It certainly is not due to the 'bursting agenda' of meetings that Parliament has already scheduled. Whatever the reason for yet another lack of preparedness and management of meetings of Parliament, I too look forward to the meeting with the SCDF soonest. To be clear: I fully understand that a meeting can be called with three signatures of members of Parliament. However since the SCDF submitted the request for the meeting, we gave due respect to those in charge to set the date and time. However ample time has passed, and it is high time for the meeting with Parliament to be held.