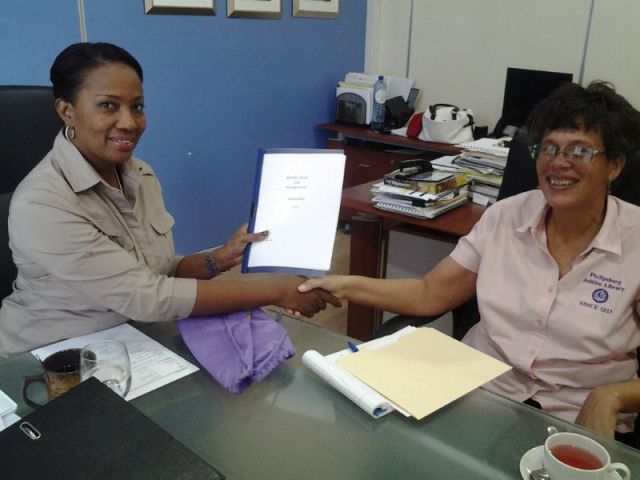 PHOTO CUTLINE: L to R, Minister Silveria Jacobs and Library Director Monique Alberts.
Minister of Education, Culture, Youth and Sports this week met with Director of the Philipsburg Jubiliee Library, Monique Alberts.
The minister and the director discussed several topics in regards to the Library outreach services for schools, training opportunities in librarianship on St. Maarten and future plans of the Library.
During the meeting Alberts presented the Minister with a proposal for a National Library and Heritage Centre which would see several institutions at this location to serve the growing need of our residents as well as our visitors.