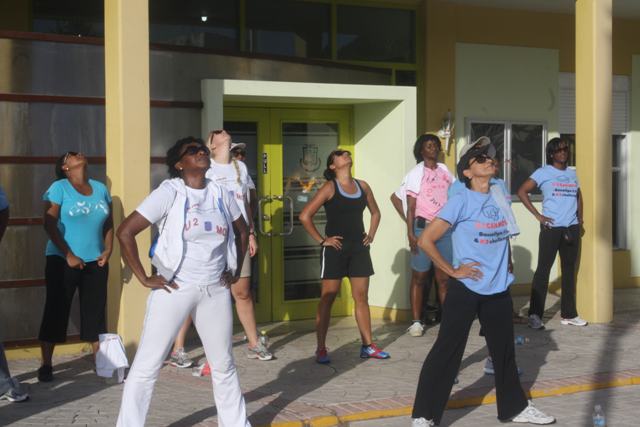 Some Sixty Civil Servants and Citizens Participate in Fitness Initiative
From the Cabinet of the Prime Minister- The Prime Minister of St. Maarten the Honorable Sarah Wescot-Williams re-launched of her popular U2 Can Move fitness campaign for Civil Servants and the General Public last Thursday afternoon. The Prime Minister, who was accompanied by some sixty civil servants and citizens, led the six-kilometer walk around the Great Salt Pond kick-staring her 2013 Fitness and Health Initiative. Participants were also given stretching instructions prior to the walk by well-known Zumba instructor Patti.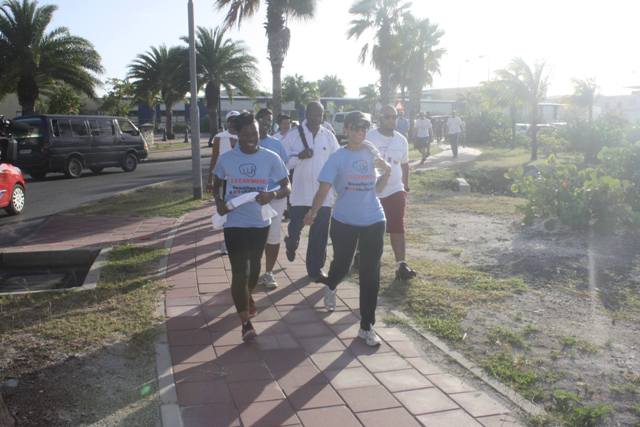 "It is good to see you all here at the re-launch of this very important fitness campaign. We oftentimes lead very sedentary lifestyles and that is why it is important that you stay active and exercise," commented the Prime Minister.
The PM concluded by urging the whole community to look out for additional activities which will be organized by her Cabinet under the banner of U2 Can Move and to come out and enjoy keeping fit and in shape.