"Tourism & Sustainable Energy: Powering Sustainable Development"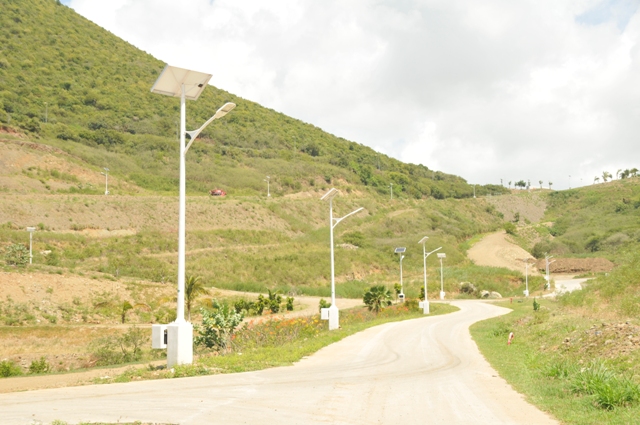 This year's theme aims to highlight tourism's role in a brighter energy future; a future in which the world's entire population has access to modern, efficient and affordable energy services.
Tourism, one of the world's largest economic sectors, has already taken important steps towards this future – improving energy efficiency and increasingly using renewable energy technologies in its operations. These steps are creating jobs, lifting people out of poverty and helping to protect the planet.
Minister of Energy Affairs Hon. William Marlin, around mid-September informed the nation that his Ministry was working on an energy vision and policy that would be presented within short.
Some of the renewable energy resources being looked are a waste to energy plant to be built at the landfill in Philipsburg. The idea is to clean-up the landfill and it would then become an extension of Philipsburg.
GEBE would purchase the electricity, and the plant is expected to produce eight megawatts.
The waste to energy plant is just one aspect of a mix that Minister Marlin is looking into. Other renewable energy options are a wind farm and solar energy.
Minister Marlin believes that the country's energy future is in renewables and that will be the way forward as the country continues to develop. As the theme of World Tourism Day says: "Tourism and Sustainable Energy: Powering Sustainable Development.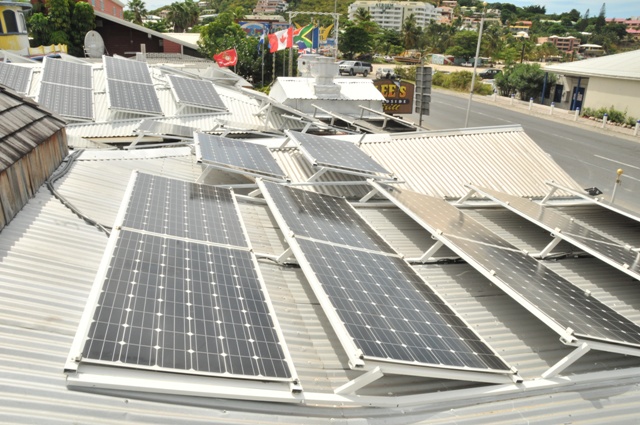 Businessman and restaurant owner/operator Lee Halley has made a considerable investment into his restaurant Lee's Roadside Grill near the Simpson Bay Bridge. His investment also includes green energy with respect to solar panels, something other than energy producer GEBE. Lee is using the natural sun light to generate 125 kilowatts per day. He has 109 solar panels and will need an additional 100 panels. Lee has also changed over to LED light bulbs in order to reduce his restaurant's energy reliance on GEBE, and is very pleased with it so far.
Lee said he wanted something sustainable for his restaurant business especially looking at the high costs of energy. He did some research into solar energy and found a contact that was interested in helping him to develop his green energy restaurant concept.
Today, five months later, Lee's Roadside Grill is well on its way to becoming a green energy efficient establishment on the island, and Lee encourages others on Sint Maarten to go into green energy, adding that we do have enough of sunlight for everybody.
Lee concludes that tourism is the backbone of business on the island, and everywhere in the world individuals and businesses are looking at green energy was the way forward. He said that Sint Maarten even though small, also has a role to play in becoming a green energy efficient country.
"One of the world's largest economic sectors, tourism is especially well-placed to promote environmental sustainability, green growth and our struggle against climate change through its relationship with energy," United Nations Secretary General Ban Ki-moon said
Another tourism property going green is Indigo Bay.
Representative of the Property Developer of Indigo Bay Estates Marc van de Bilt, says that making the property a green sustainable development is well underway. The project kicked off in 2006, but things changed in 2008 when the financial crisis and global recession took root.
A new model for the 147 acre property had to be conceptualized based on new market conditions, and a green sustainable development was born. The application of green technology has been at the top of the agenda in developing the property to date.
Water runoff retention ponds have been built in order to protect the coastal reefs. Palm trees have been planted in order to further enhance the natural development of the property, adding to the retention zones and wetlands.
The concept of having solar cells on the roofs of homes is being looked into. Developers have installed 40 solar LED lights which operate independently from GEBE grid.
Van de Bilt, who is also Vice President of the St Maarten Hospitality and Trade Association (SHTA), says the developers have received tremendous positive feedback from the Government and environmental organizations as well as buyers. He added that going green at Indigo Bay Estates is only the tip of the iceberg, pointing out that this is the way to go, and the developer is taking the right step forward and is the right thing to do in enhancing the island's environment, and in particular in this area of the island.
Developers are also looking at using a new construction technique that would better insulate homes and reduce the costs of energy for homeowners.
Van de Bilt said that tourism should never become a burden on the environment. He added that Indigo Bay Estates is working towards leaving behind a carbon neutral footprint.
Environmentalist Rueben Thompson from the Environmental Protection in the Caribbean (EPIC) organization is very conscious of tourism and environmental development. He points out that the island is dependent on tourism and derives approximately 80 per cent of its income from the sector. The sector also employs directly and indirectly 1000s of people.
Thompson says a balance must be found and sustainable development is the way to go as tourism is based on natural and cultural heritage, and the latter is what makes the destination unique when compared to others.
The environmentalist would like to see a number of things take place that would improve the overall environment in the short and long-term.
Environmental education should become a part of the school curriculum. Environmental groups have taken it upon themselves to lobby for this and natural and cultural heritage should also be included.
Environmental legislation is another area that needs to be looked into where existing laws are updated and new ones introduced that would enhance the sustainable development of the country.
Residents also have a very important role to play as well. Rueben says everybody needs to look at their personal waste and derive a personal waste management strategy where they reduce plastic usage and use reusable bags.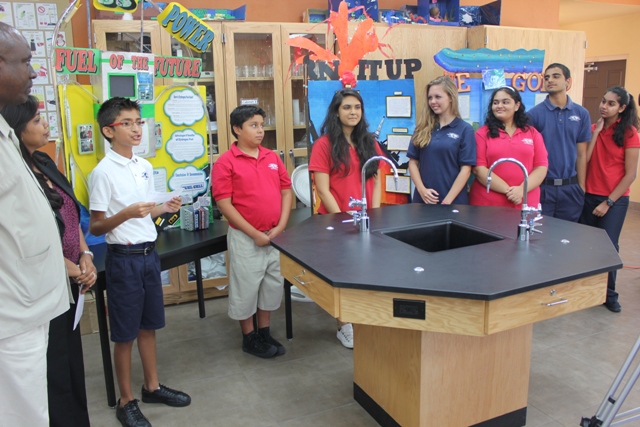 Thompson encourages the Government to look into sustainable energy options such as solar, and wind as they would make a huge difference in cutting energy usage. Rueben even encourages residents to look into the aforementioned as it would be make a huge difference in cutting energy bills therefore reducing costs and is good for the environment.
In connection with World Tourism Day, Learning Unlimited (LU) Preparatory School Green Team says it's time for Sint Maarten to go GREEN. Changes start with the young people of a nation. Green is the goal and sustainable energy is the way to go.
LU's Green Team says Sint Maarten should look into the development of hydrogen as fossil fuels pollute the air and the water. Solar and geothermal energy are also options that need to be explored and developed.
Water is also seen as a main source for fuel. LU's Green Team has developed Project Blue Gold which promotes water as renewable energy. Bacteria are used to clean up the beaches and lagoons.
LU's Annual Science Fair is very popular. The main goal of the fair is to promote alternate energy sources in order to have a sustainable environment for all of us. The students present many ideas and feel that for Sint Maarten, the only way to go is GREEN.