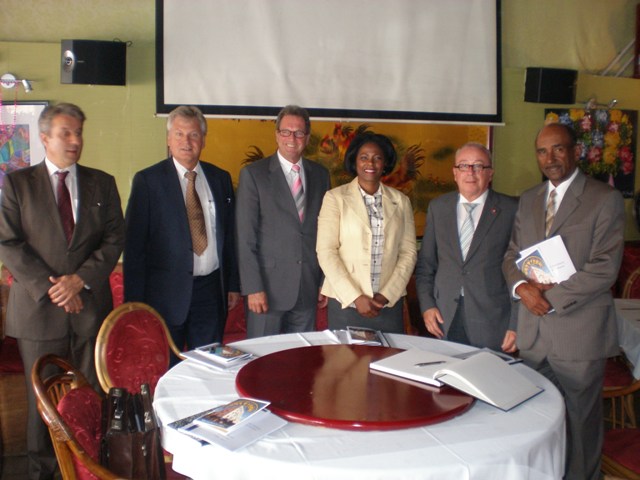 On Wednesday, President of Parliament Hon. drs Gracita Arrindell met with the Progress Committee that will review the upgrading of several government entities.
The entities are the Ministry of General Affairs with respect to the Civil Registry Department, and the Department of Judicial Affairs, and the Ministry of Public Health, Spatial Development, Environment and Infrastructure.
Parliament's role as a control entity is to review the progress made in upgrading different aspects within the aforementioned ministries.
The Kingdom Council of Ministers took the decision to establish the Committee and Dutch Minister of Home Affairs and Kingdom Relations Piet Hein Donner was given the responsibility for the execution of the Kingdom Council of Ministers decision.
The Kingdom decision was made on 26 February, 2011 and is based on the plans of actions as stipulated in the Joint Cooperation Regulation.
The three members of the Progress Committee are: Richard Gibson Sr., Nico Schoof, and Ronald Bandell as Chairman.