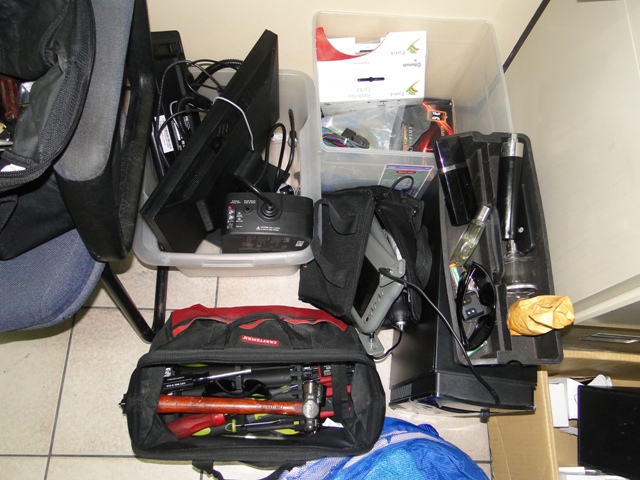 On Wednesday October 26th at approximately 11.50 p.m. the man with initials M.L. living on Pumpkin road in Reward was arrested at his home after he had stolen a jeep in the vicinity of the Winair Building at the Princes Juliana International Airport.
After stealing this vehicle the suspect drove to his home, where he removed two large bags containing tools and other electrical equipment such as a computer hard drive, computer screens, speakers' testers' etcetera from the vehicle and hid them in his home.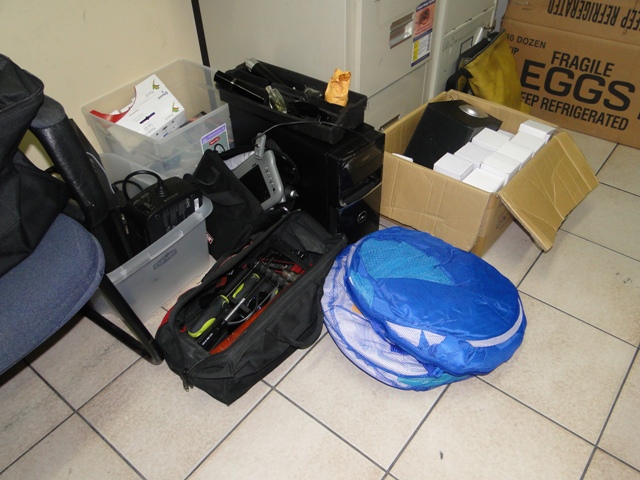 When the police and detective arrived at the suspect's home he was hiding under his bed and refused to come out. The suspect was arrested on the spot and taken the Philipsburg Police station, where he was turned over to the Detective department. The vehicle and equipment were all confiscated for further investigation.