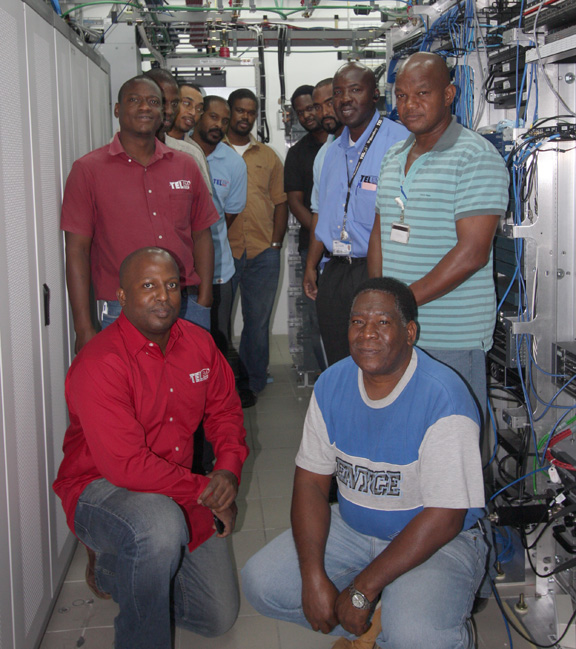 TelEm Group will be officially launching the company's new 3G-Plus Voice and Data service Friday evening, following a month of testing and fine-tuning.
The official launch will take place at the Holland House Hotel, Fronstreet, in front of specially invited stakeholders, government officials and TelEm Group clients.
During the brief launching ceremony, Chief Financial Officer (CFO) Mrs. Helma Etnel will give a short presentation on the realization of the 3G-Plus project, while Chief Commercial Officer (CCO) Mr. Bring Mingo, will give a short presentation and demonstration about the products and services now available from the 3G network.
At the end of the official launch, TelEm Group will make a donation toward education on St. Maarten in collaboration with Canadian-based 3G consultancy and management company WireIE.
Friday's launch will be the first opportunity of TelEm Group's commercial, marketing and sales personnel to formally present the 3G-Plus voice and data service to St. Maarten customers.
Technicians successfully migrated the 3G network in August offering mobile data services to customers.
Earlier this month the first 3G voice services were offered to the public along with new data rate packages.
Chief Financial Officer (CFO) Mrs. Helma Etnel says management and staff are especially proud of the new network because it is the first of its kind on St. Maarten.
The new 3G-Plus network is also rolling out ahead of other 3G-plus networks soon to be introduced by rival telecommunication providers.
"We are especially pleased to reach the milestone of an official launch because we are aware that other carriers throughout the region have had nightmares with their own 3G installations, which they have had to postpone numerous times before finally launching.
"Fortunately we have not had problems of this magnitude, but we cannot sit back and relax because others will soon be rolling out their own 3G service to take away the advantage we now have," said Mrs. Etnel.
Both Mrs. Etnel and Chief Technical Officer, Mr. Eldert Louisa say the input of TelEm Group's technical and engineering staff in setting up the network has been outstanding and will be recognized internally at a later date.
Chief Technical Officer (CTO), Mr. Eldert Louisa, is responsible for the delivery of the network.