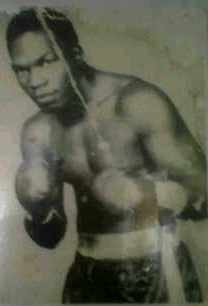 On September 23rd 2011, Mr. George R Pantophlet aka "Battling Siki" was laid to rest. He was the former Antillean Boxing Champion.
TO SEE PICTURES OF THE FUNERAL, CLICK HERE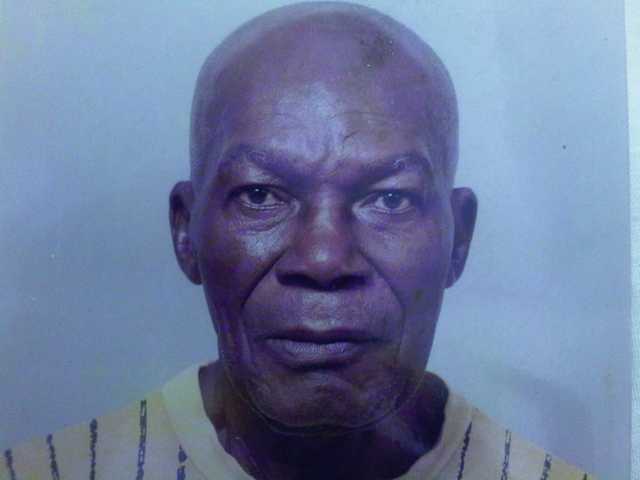 On Thursday, September 15th last my father George R. Pantophlet most popularly known as "Battling Siki" passed away peacefully at the SMMC.
Modern social networks (FB, BB etc) allows you, once you know how to, (I must confess I am not there yet) adjust your profile/display name to reflect your emotional state of mind whether it is one of excitement: expectation of a daughter coming home for the holidays and counting down the days or excitement of your vacation coming up or a sad event such as the death of a loved. When my father passed, my brother Raphael adjusted his to "My dad just left me"
Somehow that stuck with me. It is as if he was overwhelmed with a sense of hopelessness, a sense of aloneness because dad left.
Our dad has left us and moved on to a better place of that I know we are all sure of.
And while we, especially on the day of his passing, might have experienced a sense of aloneness, we are not alone, but are surrounding by the loving sustaining arms of our Heavenly Father God.
We give Him thanks for the privilege of allowing our dad to be with us for 81 years.
Even though we are sad, yet it is with hearts full of thanksgiving.
Two years ago, just before his 80th birthday on November 10th I wrote an article paying tribute to our dad. The title was: "GIVE YOUR FLOWERS WHILE ALIVE"
I thought it fitting to repeat parts of that article:
"George Raphael Pantophlet, most popularly known as Battling Siki, celebrates his 80th birthday on Wednesday, November 10th. For his children and grandchildren especially, it is bittersweet, because he was diagnosed with Alzheimer some five years ago. Nevertheless we give God thanks for him and in this way we want to give him his flowers while he is still alive, he worked hard to be able to provide for us eleven children. During our childhood, he sold numbers or "katoochi" as we say in Aruba, where he lived most of his life after leaving home, Down Street, St. Maarten, his place of birth at the age of 17.
He raised and sold chicken, goats and pigs, all of that while working at the then oil refinery LAGO as a security guard, where he worked for 30 years,
I would tell people that he is a self made man in terms of his education development,
because as a youngster growing up being among the oldest set he carried buckets of water on his head as far as French Quarter, Cole Bay , Middle Region and Cul-de-Sac. Even though he never earned a diploma, he taught himself to read and write properly by reading everything he could get his hands on. Because he understood the importance of good education he always encouraged us to get a good education and believe me whenever one of his children became lacks in school with one phone call, he was there to listen to what our teachers had to say, and we had better corrected whatever the complaint was about. My father recognized the abilities in all his children, and in his own way maybe not the right way he did his best to instill in us the drive to achieve our highest goals".
Yes our dad has left us, but all that he taught us : respect for self, for ones name, respect for others especially the elderly, ambition, self confidence, discipline, value of family, integrity, morals will never ever leave us. May his soul rest in peace!
Patricia Pantophlet