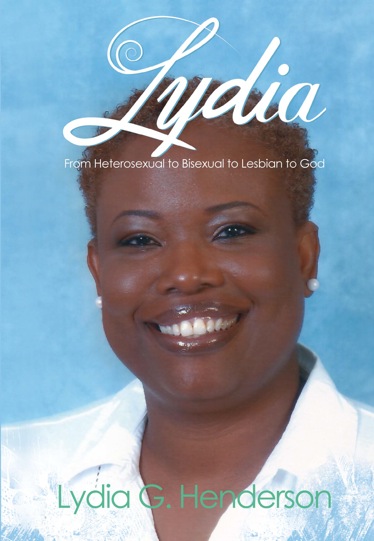 Radio personality Lydia G. Henderson has joined the ranks of the island's authors with her new book, Lydia – From Heterosexual to Bisexual to Lesbian to God.
Released here this week by House of Nehesi Publishers (HNP), the autobiography tracks open and intimate aspects of Henderson's life from childhood in the 1970s, to the present.
Along with her 10 brothers and sisters, Lydia was reared by her parents in Guyana and Suriname. "I moved to St. Martin in 1993, and later lived in the USA and the Netherlands, where I had some unbelievable experiences," said Henderson.
It is mostly those "experiences" that are recounted in Lydia, "from the shocking, sultry, to what the author believes was her turning point to salvation," according to HNP.
Lydia is HNP's second autobiography in little over one year but the one with the most explicit content.
"This is an adult subject book. Adults who buy Lydia or have it in the home should keep it out of the reach of children and generally away from readers under 18 years of age," said HNP's president Jacqueline Sample.
Ironically, it is exactly as a child that we first find the author in a compromising situation with one of her "mother's friends" who "had come by from church," according to the first of the book's 16 chapters.
"Amazement and disbelief at what happens so close to us and to our children …" is how prominent businessman Neil Henderson characterizes Lydia. He was one of the first readers of the manuscript that eventually became the published book.
Lydia – From Heterosexual to Bisexual to Lesbian to God is available at Van Dorp bookstores.