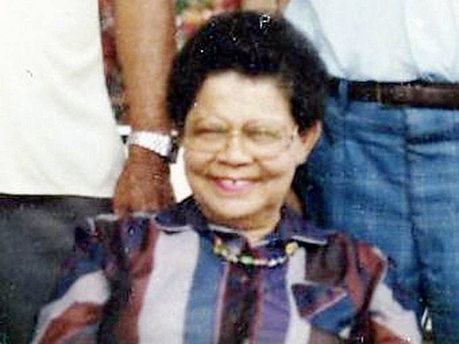 The 91-year-old mother of the Prime Minister of Jamaica, Mrs. Enid Golding, died on Wednesday morning at the St. Joseph's Hospital in Kingston.

The Prime Minister, the Hon. Bruce Golding, was in Trinidad & Tobago attending the CARICOM Prime Ministerial Sub Committee meeting on Cricket.
Prime Minister Hon. Sarah Wescot-Williams would like to express her condolences to the people, Prime Minister Golding and his family, and the Government of Jamaica on behalf of the people and Government of Sint Maarten.
Mrs. Golding was an outstanding educator and community builder. Mrs. Golding and her brother, Rupert Bent, are the co-authors of two high school text books on the geography and history of the West Indies.
"May God grant the Hon. Prime Minister and the Golding family strength during this time of bereavement," Prime Minister Hon. Sarah Wescot-Williams said on Thursday.
Mrs. Golding was married to the first Speaker of the House of Representatives, the late Hon. Tacius Golding. They had four children: Prime Minister Golding, Dr. Trevor Golding and former Member of Parliament and Banker, Douglas Anthony. They also had a daughter who died in infancy.