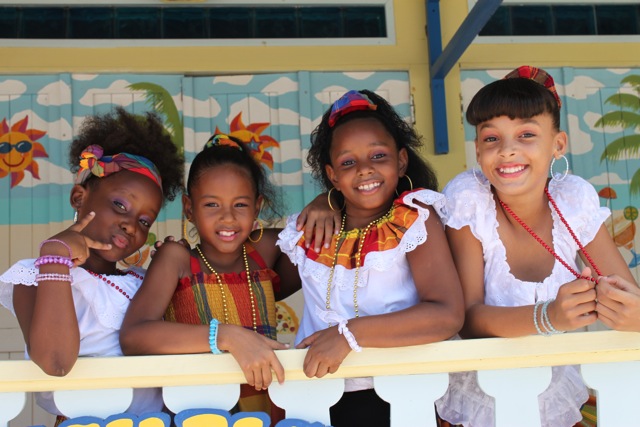 The "Little Miss St. Martin Pageant" is already in the making as an event for the St. Martin Day calendar, said organizer Nzinga Lake.
The pageant is open to girls, ages 8 to 11. "I'm encouraging all princesses from the primary schools from both parts of the island to take part," said Lake. The pageant is scheduled for Sunday, November 6, 2011, at Celebration Palace. The annual St. Martin Day takes place on November 11.
The main idea of the Little Miss St. Martin Pageant is twofold. "Firstly, the pageant looks to serve as a motivational and inspirational activity for young girls," said Lake.
"Secondly, this little miss pageant honors the traditional sense of unity that St. Martin Day was founded on. That is also why we are using the traditional spelling of our island's name in identifying the pageant," said the organizer.
The contestants will be "encouraged to excel in cultural knowledge and to value educational excellence, while being graceful ambassadors of their schools, neighborhoods, and St. Martin," said Lake.
The competing categories are customary for junior and senior pageants on an island where beauty contests have been many and have remained a popular family show over the years.
"But for the Little Miss St. Martin Pageant, it's the twist that we plan to require for the Introduction, Talent, Theme Wear, and Evening Wear, that will make us a bit more creative than usual. We want to challenge the little miss ladies as much as to entertain our audience," said Lake.
No stranger to organizing successful pageants with a cultural focus, Lake is also well known as the "boss lady" of the St. Maarten Eyecandy modeling company.
Lake's track record includes the Junior Carnival Queen shows in 2009 and 2011, which she helped to organize for the St. Maarten Carnival Development Foundation.
To register for the Little Miss St. Martin Pageant, parents, guardians, and schools can contact Nzinga Lake at (721) 522-4280 or email lakenzinga@hotmail.com. The registration deadline is Friday, September 23, 2011, said Lake.