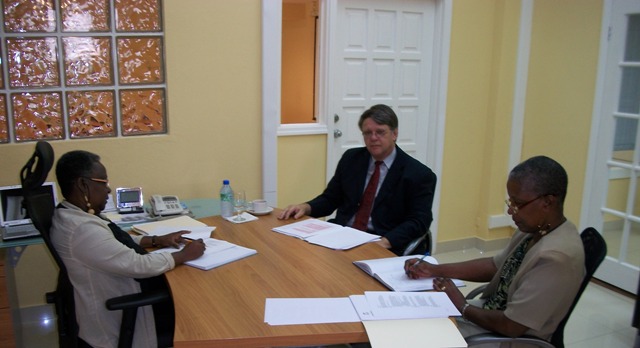 The Ombudsman, Dr. Nilda Arduin ended her week on September 2nd 2011 with a meeting with the honorable judge Bob Wit where they discussed, the role of the Ombudsman in lawmaking and the procedures, as it pertains to the Constitutional Court and the National Ordinance Constitutional Court.
On Monday, September 5th 2011 the Information Exchange Sessions organized with the various Ministries continued with the Ministry of Tourism, Economic Affairs, Transportation and Telecommunication.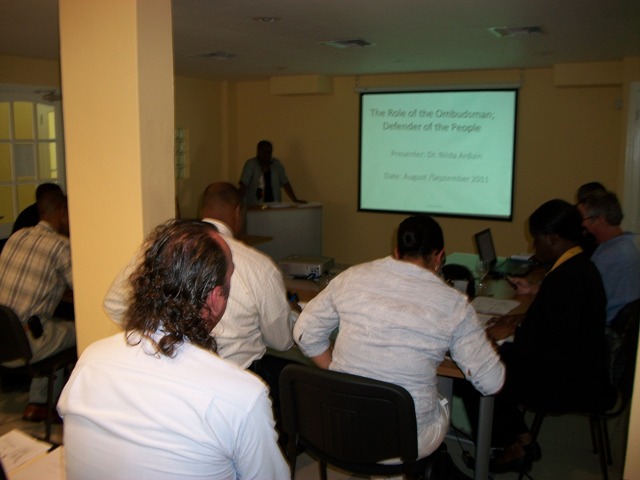 In her closing remarks, the Ombudsman thanked the S.G. Mr. Miguel de Weever and the Department Heads for the well prepared presentations and for the fruitful information and ideas shared to foster proper work relations and corporation between the Ministry and the Bureau of the Ombudsman for the benefit of the people of Sint Maarten. Good governance is the ultimate goal.