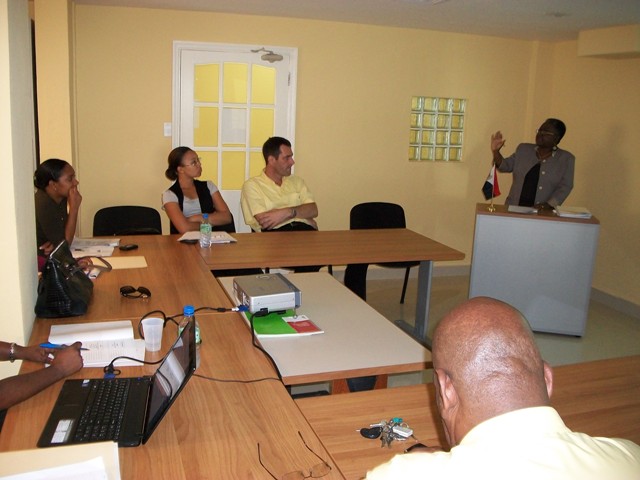 On August 29th 2011 the Ombudsman kicked off a series of Information Exchange Sessions to be held with the Secretarial General and Department Heads of the various Ministries.
The sessions are meant to exchange information with the civil service core to promote our mutual objective of Good Governance.
The first ministry to attend was the Ministry of General Affairs. The Secretary General of Bureau Ombudsman, Ms. Patricia Philips, welcomed the participants and after explaining the format of the session, gave the floor to the Ombudsman who presented an outline of the tasks and functions of the Ombudsman.
Her address was followed by presentations by the S.G. Mr. Julien Larmonie and the various department heads of that ministry. Ms. Philips gave an overview of the total complaints received per ministry and highlighted the most prevalent nature of complaints received throughout all the ministries.
A fruitful discussion followed on the role of the S.G.'s and the Head of the departments in the complaint procedures, the competency of the Ombudsman and future cooperation.
Information sessions with the other ministries are scheduled to take place in the months of September and October of this year.