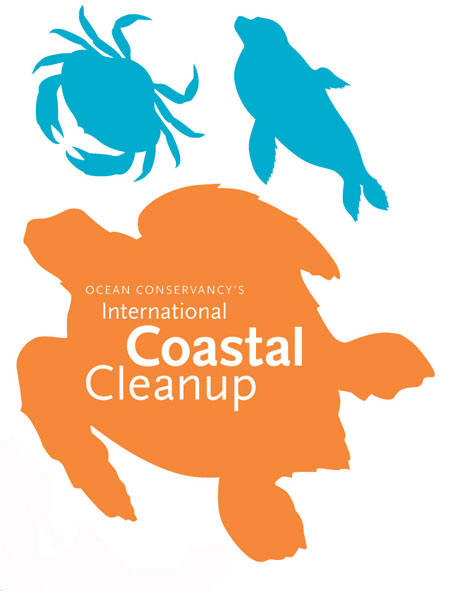 Saturday, September 17th, at the Mullet Bay Beach St.Maarten Dutch Caribbean.
PRIDE foundation volunteers joins hundreds of thousands of people around the world for Trash Free Seas this September during the 26th annual International Coastal Cleanup.
What: St.Maarten is a part of the 26th annual International Coast Cleanup, the world's largest volunteer effort to help protect our ocean, lakes and rivers. Each year, hundreds of thousands of volunteers from around the world spend a few hours removing trash and debris from beaches, lakes, and rivers keeping track of every piece of trash they find. Ocean Conservancy uses that information to produce an annual snapshot of the problem of marine debris. Over the past 25 years, more than eight and a half million volunteers have removed 145 million pounds of trash from nearly 300,000 miles of coastline and waterways in 152 countries and locations.
When/Where: Saturday, September 17th from 7 a.m. to 10 p.m.,Mullet Bay Beach. Search the International Coastal Cleanup global map to find additional Cleanup sites near you and register to be a part of the next wave of volunteers: http://www.signuptocleanup.org/
Background: Every Year hundreds of locals, residents, students and tourists give a helping hand at the annual International Coastal Cleanup on St.Maarten. This is without a doubt one of the largest volunteer events of its kind. People preventing trash from entering the ocean and killing wildlife. Our beaches and oceans surrounding our island are precious resources for our tourism and livelihood.
Trash threatens ocean wildlife and ecosystems; and undermines tourism and economic activity. Over the last 25 years, Ocean Conservancy beach cleanup volunteers have collected enough cups, plates, forks, knives and spoons to host a picnic for 2 million people. The eight million pounds of trash collected during the 2010 Cleanup would cover about 170 football fields.
"The problem of ocean trash is preventable, and keeping our ocean free from trash is one of the easiest ways we can make the ocean more resilient against other threats like climate change," said Vikki Spruill, President and CEO of Ocean Conservancy. "Data collected by dedicated International Coastal Cleanup volunteers inform solutions to the threat of trash in our ocean. By understanding sources of marine debris, we can work together to solve this problem. And by working together to find solutions, we will take significant steps forward in understanding and preventing ocean trash. Join me and communities around the world this September 17th to keep our 25-year effort moving forward for Trash Free Seas."
For more information about the International Coastal Cleanup on Sint Maarten, please call Jadira Veen on 5200650 or go to the Stmaarten PRIDE Facebook page.