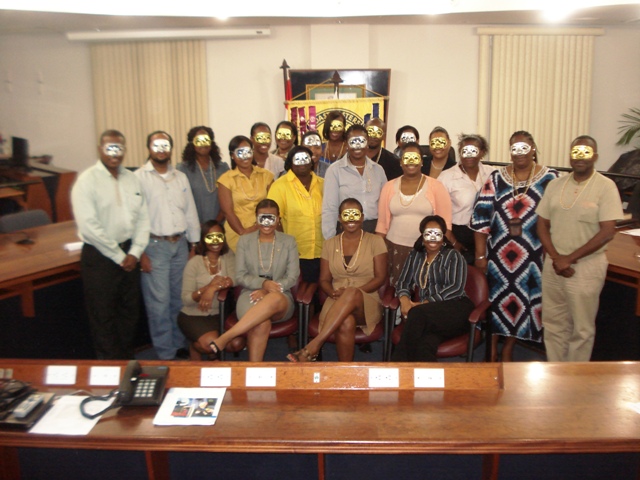 The Soualiga Corporate Toastmasters Club entertained and enlightened its members, in a Masquerade setting with the theme Behind this Mask during its last meeting.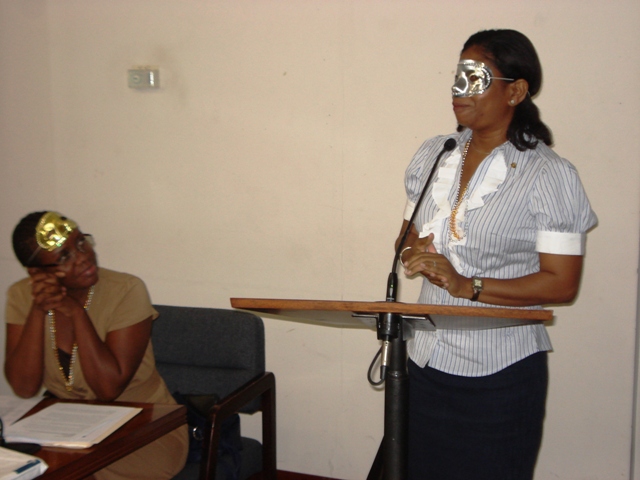 Guests attending the meeting included the newly formed Evolution Toastmasters Club of French Saint-Martin , District Secretary DTM Valerie Brazier, DTM Richelda Emmanuel and members of the Philpisburg Toastmasters Club.
Toastmasters from the various Ministries within Government namely, Chantale Groeneveldt, Joy Arnell, Emilia Thomas, Catherine Conner-Arrindell and Denise Vijber unveiled their masks and revealed their true identity with their dynamic presentations of the theme Behind this Mask.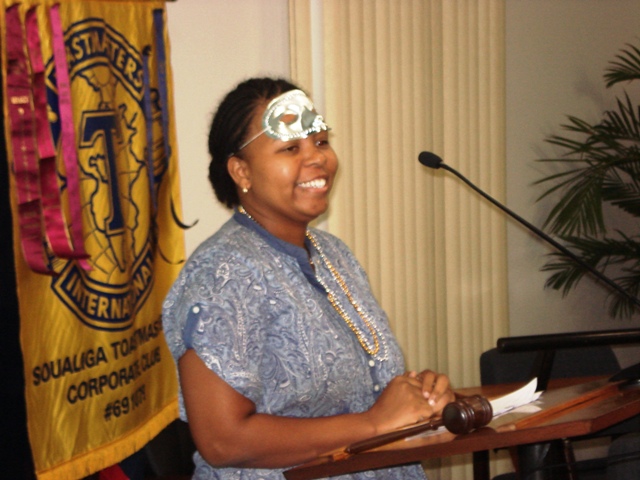 These aforementioned Toastmasters were all evaluated on their given speeches, according to the requirements of their various assignments. Evaluations are key component in the the Toastmasters program as it helps to educate both the speaker and the audience on the art of public speaking.
The Soualiga Corporate Toastmasters Club revealed the TM International new motto "WHERE LEADERS ARE MADE". This motto echoes the essence of the organization to promote the art of developing one's communication and leadership skills. The new motto is one of many changes the International organization is going through at this time, a new logo has also been unveiled.
SCTC Members and other TM's are urged to invite fellow colleagues and friends to share in the Toastmasters experience as the program is one of the best international self development program that exist. St. Maarten known as Area 6 is now home to 5 clubs.