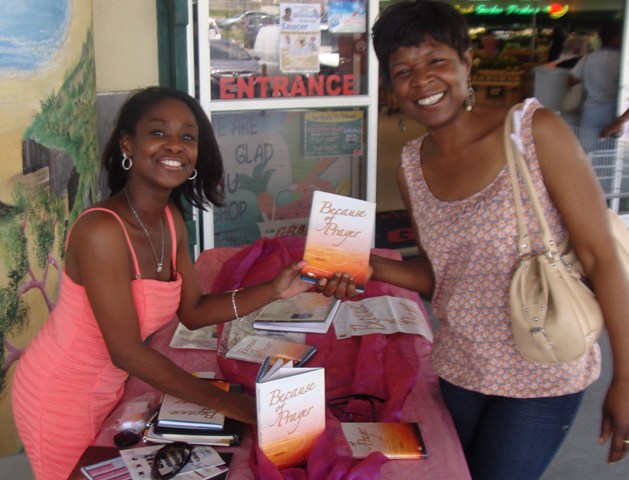 A book signing for Because of Prayer by visiting writer Felecita T. Williams, will be hosted by Coral Reef Bookstore at Little Harbour on Saturday, September 3, 2011, according to Dawn P. Reid, the bookstore owner.
The St. Martin author will sign her real-life story book for customers and guests, from 10 AM to 4 PM, and plans to read selections from the autobiography in the afternoon.
"I'm inviting all my friends, writers, aspiring writers, and generally the people of Anguilla, and of course weekend visitors to the island, to stop in at Coral Reef Bookstore throughout the day for a nice, inspiring time," said Felecita.
The book traces the life of Felecita as happy, playful child that is suddenly turned upside-down when it is discovered that her kidneys are "not working." Her parents are told that she will not survive. A minister appears at her hospital bed to say a final prayer. How did it all turn around? Felecita writes about tremendous pain, family sacrifice and love, and the enduring faith of her life, according to her publisher House of Nehesi.