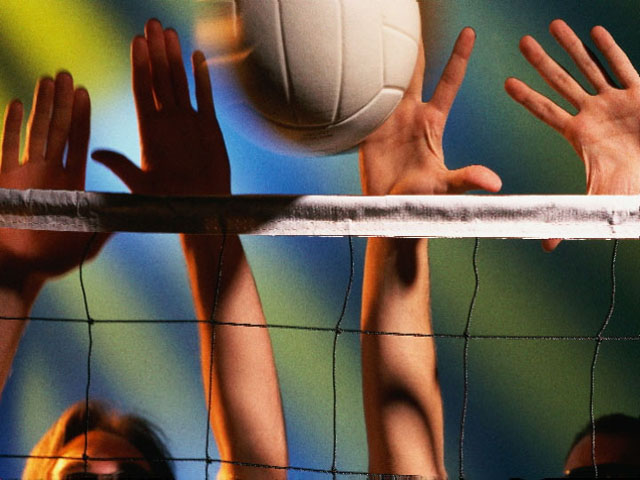 On behalf of the SIMVA (the Sint Maarten Volleyball Association) the Veterans Volleyball Organizing Committee want to draw the attention of all interested to the upcoming Veteran's volleyball tournament from 25th through 27th of August 2011.
This year the tournament will be played in honor of Mr. Glenn Peterson, a great volleyball player from the olden days.
The SIMVA Glenn Peterson Veteran's Tournament, will be played in the evening in the L.B. Scot Sports Auditorium, is open to all players – male and female – with the only conditions being, that the participants can play volleyball (have played in the past) and have been born before August 25th 1970. This means that you must be 40 years or older in order to participate in this tournament.
A token participation fee (to secure the use of the auditorium of $ 10,00 p.p. or $80,– per team will be required.
With the above in mind, we want to invite your organization to participate in this recreational and team-building activity,
· by fielding a team of minimum six (6) and maximum eight (8) players of which at least two should be female or

· by passing on this info to individual persons in your organization who would like to participate. ( in this case the SIMVA will assign the individuals to a team)
For additional information and or registration, please contact:
Lorenzo Gibs at nr. 5227066 ;e-mail: lorencio_gibs@hotmail.com
or
Reginald Willemsberg at 5811203 ;e-mail: badref62@hotmail.com
:
Registration deadline is on August 20th 2011.  
| | | | | | | |
| --- | --- | --- | --- | --- | --- | --- |
| POOL | A | 1 | POLICE | | | |
| | | 2 | PRISON | | | |
| | | 3 | CASINO CONTROLLERS | | | |
| | | 4 | FIRE DEPARTMENT | | | |
| POOL | B | 1 | UNITY CAR RENTAL | | | |
| | | 2 | SUPER SIX | | | |
| | | 3 | TELEM | | | |
| | | 4 | POMPIERS | | | |
| | | | | | | |
| Date | Time | G# | Team name | vs | Team name | |
| 06-11-2009 | 19.30 | 1 | FIRE DEPARTMENT | vs | CASINO CONTROLLERS | A |
| | 20.20 | 2 | UNITY CAR RENTAL | vs | SUPER SIX | B |
| | 21.10 | 3 | PRISON | vs | CASINO CONTROLLERS | A |
| | 22.00 | 4 | TELEM | vs | POMPIERS | B |
| | 22.50 | 5 | PRISON | vs | FIRE DEPARTMENT | A |
| 09-11-2009 | 19.30 | 6 | SUPER SIX | vs | POMPIERS | B |
| | 20.20 | 7 | POLICE | vs | PRISON | A |
| | 21.10 | 8 | UNITY CAR RENTAL | vs | TELEM | B |
| | 22.00 | 9 | CASINO CONTROLLERS | vs | POLICE | A |
| | 22.50 | 10 | SUPER SIX | vs | TELEM | B |
| 10-11-2009 | 19.30 | 11 | POLICE | vs | FIRE DEPARTMENT | A |
| | 20.20 | 12 | UNITY CAR RENTAL | vs | POMPIERS | B |
| | 21.10 | 13 | 3RD PLACE A | vs | 3RD PLACE B | |
| | 22.00 | 14 | 2ND PLACE A | vs | 2ND PLACE B | |
| | 22.50 | 15 | 1ST PLACE A | vs | 1ST PLACE B | |