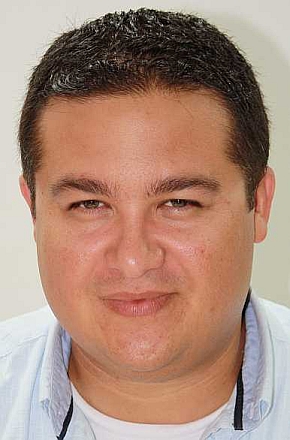 Mr. Jair Tromp (39) has been named General Chief of the Dutch Caribbean Fire Brigade effective August 1st 2011. Mr. tromp was born on December 19th 1971 on Aruba.
After obtaining his VWO-diploma on Aruba in 1971 he continued his studies at the University of the Netherlands Antilles on Curacao. There he obtained a bachelors degree in Technical Sciences in the area of electrical engineering in 1996. Subsequently between 1997 and 2000 he followed the training to become a fire officer.
In 2000 Mr Tromp started his career at the Fire department on Aruba. There he worked as among others Head of Prevention and as Head of Repression. In his last function he was Policy Worker for Training, Exercise and Public Relations at the Bureau of Disaster Management Aruba.
Mr Tromp is the second General Chief of the Dutch Caribbean Fire Brigade, the joint Fire department for Bonaire, St. Eustatius and Saba which was formed on 10-10-10 out of the separate brigades of the islands. Until now, his function was carried out by interim General Chief, Wouter Zitter.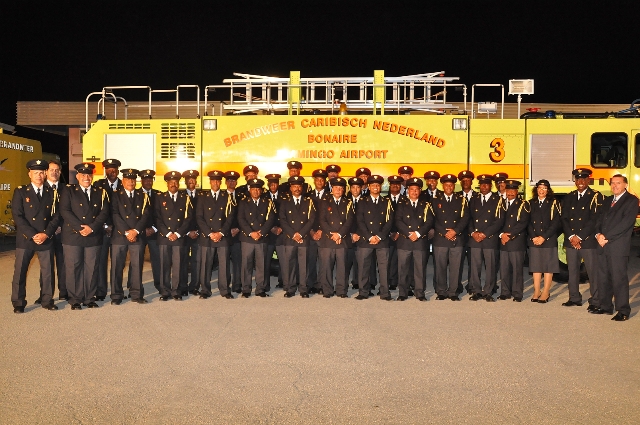 Fire Department holds family day
The Dutch Caribbean Fire Brigade Unit of Bonaire held a family day on July 23rd. The day was meant for fire workers, their parents and children and was preceded by a holy mass. During this day new uniforms for the Fire Department were officially introduced and there were various tributes. Due to exceptional efforts and continued support to the Fire Brigade Dutch Caribbean certificates of appreciation were presented to: R.A Thielman (35 years in service), F.H. Francees (35 years) W.F. Angila (30 years), C.A. Molina (30 years) and F.C.A. Goeloe (30 years).