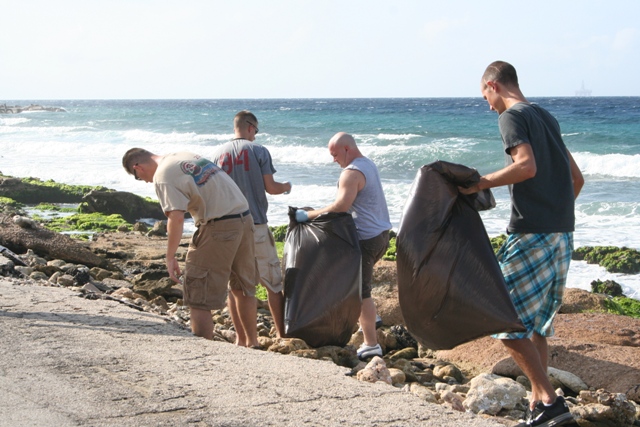 On 24 July 2011, a contingent of 50 U.S. Forward Operation Location (USFOL) personnel donated their time to an effort to help clean local beaches near the Piscadera corridor. The project was organized and led by one of the deployed aircrew units.
The men and women of the U.S. FOL celebrated the rich treasure that is Curaçao's natural beauty. They regularly work with the community to help protect its unique natural resources benefitting both residents and tourists alike.
A USFOL volunteer observed, "Basically we're coming out to clean up our footprint. We use the running trail quite a bit. So we'd like to leave it better than we found it." The U.S. FOL personnel have been long-time advocates for the local community and this was yet another effort to promote a continued healthy environment and well-being for the citizens and habitat of Curaçao.