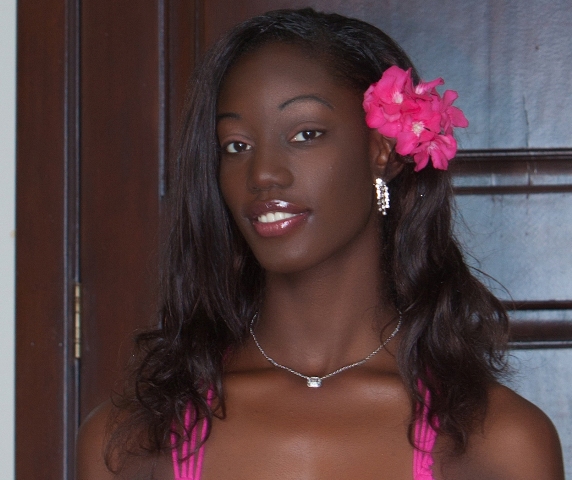 Miss St. Maarten Carnival Trumane Trotman has returned to her island from the Jaycees Caribbean Queen Pageant in a positive frame of mind: "I may have not won the crown but I've won lasting friendships, expanded my network, learned new modeling skills and most importantly represented my country to the best of my abilities."
Trumane competed against 15 other young women from around the Caribbean last Friday in Antigua. Miss St. Kitts won the crown, while Miss Dominica, Miss Anguilla and Miss St. Lucia took first, second and third places respectively. Trumane is not dismayed however, having used the opportunity to promote St. Maarten.
"Being St. Maarten's ambassador in Antigua every event or function I've been too I tried my best to promote my island and inform them of our culture and our diversity with over 150 different nationalities," she said.
"St. Maarten has been quite dormant in the regional pageant industry compared to the past where we were the host island of one of one of the biggest pageants regionally, the PJD2 Caribbean Queen Pageant. We have experience, but we can learn from these other pageants as well and keep trying to bring one of those crowns to St. Maarten," she said.
Trumane said her next pageant will be Miss. Global International in September in Jamaica and "I'm ready to begin my preparations and would like the continued support of my fellow St. Maarteners and hope that my story and life experience would be an inspiration to others. Special thank you goes out to my chaperons, the St. Maarten Carnival Development Foundation (SCDF) and the Jaycees committee who has been by my side throughout the way and to everyone for their support and well wishes."
The SCDF said it remains very proud of Trumane and the way she represented herself and her country. "We will keep trying, we will keep supporting our queen. The important thing is to be consistent on an annual basis with these regional pageants. We look, we learn, we adjust. We have a candidate in Trumane who loves her country and jumps at the opportunity to represent us. She may not have won this time, but she left a St. Maarten impression on Antigua wherever she went," the SCDF said.