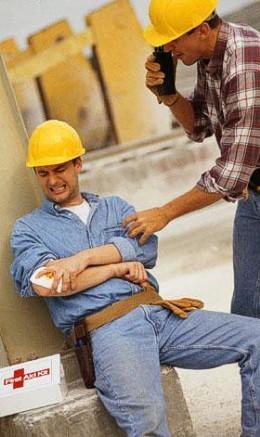 The Occupational Health & Safety Inspector of the Inspectorate of Health, Social Development & Labour (VSA), hereby informs the public and private sectors that it is mandatory to notify the Inspectorate about a workplace injury or accident.
It's the responsibility of the prime contractor, or if there is no prime contractor, then the contractor or employer responsible for the work site.
The aforementioned is regulated by the national safety ordinance 1958 (P.B. 1958 no 14) and the EHAM Organization Decision VSA (A.B. 2010 no5), art. 14 lid m, n, o, p that governs workplace health and safety for Sint Maarten.
The Chief Executive Officer (CEO)/Managing Director (MD) of the company must report immediately to the Inspectorate a) accidents with deadly consequence; b) accidents where the victim or victims have to be admitted to a nursing facility; c) accidents which cause such injuries, where permanent total or partial disability may be the consequence.
The Inspectorate investigation officials are at all times authorized to investigate an accident. The CEO/MD of the company is obliged to take the necessary measures to keep the accident site secure, unless there is an immediate danger to the health and safety of the remaining workers, passer-bys, materials or the environment.
The CEO/MD of the company is obliged to fully cooperate with the investigation and provide information, objects or substances, and assist the investigators with regard to the cause and circumstances surrounding the accident.
When any reportable accident or injury happens, after the investigation has been conducted, an investigation report is compiled.
The Ministry of Public Health, Social Development and Labour, is here to assist employees and employers with the provision of information related to safety on the job. 
Those requesting information should contact the Inspectorate at 542-3579 or 542-2059. The office is located at Kanaalsteeg #1, Diamond Casino Building, Philipsburg (3rd floor).