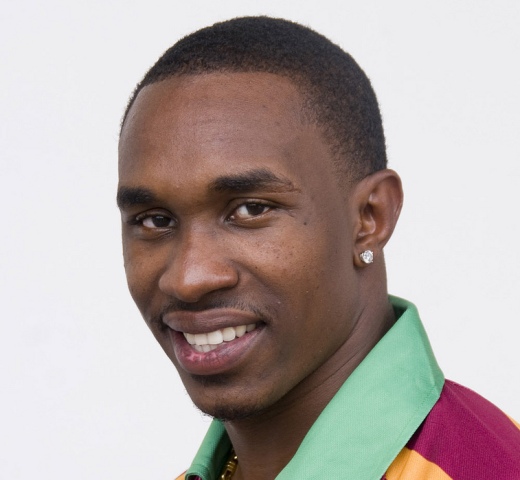 New Delhi, India – West Indies will be without the services of Dwayne Bravo for the rest of the World Cup, but the all rounder will be with the team in spirit.
Skipper Darren Sammy said on Sunday that the team will be taking "inspiration" from Bravo as they face the Netherlands in their second Group B match on Monday.
First ball in the day/night match at Feroz Shah Kotla Stadium is 2.30 pm (5 am Eastern Caribbean Time/4 am Jamaica Time).
Opening batsman Chris Gayle has taken it upon himself to wear Bravo's shirt number (47) on his wrist bands for the rest of the tournament.
"Losing a key player like Dwayne, he has been an inspiration to us on the field and even when he gets injured he becomes an inspiration to the team. He a superb athlete and a great team man," Sammy told journalists ahead of Sunday's training session. The Windies had a full session in the nets as well as fielding drills on the outfield.
Sammy added: "He spoke to us and urged us to go out there and give all we have. He told every man to do what it takes to get the job done. Don't leave anything on the field. We'll be using his injury as a form of motivation for us."
Bravo, the side's leading all rounder and talisman for the last four years, suffered a major injury to his left knee during the defeat against South Africa last Thursday night. He has been ruled out of the tournament and is expected to be out of the game for a minimum of four weeks.
Looking ahead to Monday's contest, Sammy noted: "We see this as a must-win game. We want to get something in the win column. We want to get some points on the board. We know what we have to do. Everyone is responsible. We know what we have to do and it's about our guys going out there and expressing themselves and executing properly. We must win against the Netherlands.
"We know what to expect so definitely we are prepared. They (Netherlands) put on a good batting display against England. We saw how England bowled against them and we know how we have to bowl against them."