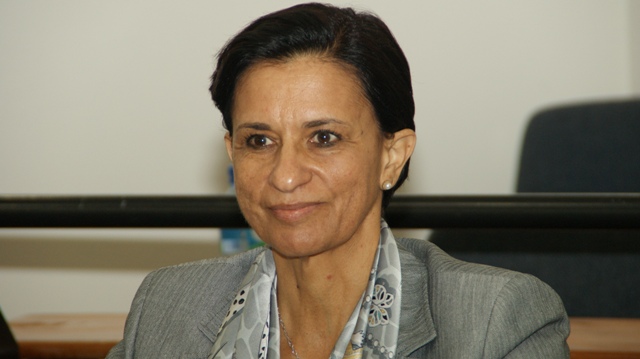 GREAT BAY, Sint Maarten (GIS) – Honorable Prime Minister Sarah Wescot-Williams, has invited Members of Parliament (MPs), Secretary-Generals, department heads and other officials to the official launch of the first Millennium Development Goals (MDG's) Report for Sint Maarten.
The launch will be on Tuesday, February 8 from 2.00pm to 3.30pm at the University of St. Martin (USM).
The MDG's are eight internationally-agreed targets aimed to reduce poverty, hunger, maternal and child deaths, diseases, inadequate shelter, gender inequality and environmental degradation by 2015.
The country MDG Report aims to capture Sint Maarten's progress towards these Goals, while at the same time, highlighting the challenges and strategic policy interventions needed to meet them on or before 2015.
"It is important that as a government organization, we collectively build awareness, set policies, and plan around MDGs. This report is the first step to commence this working process and I look forward to working together with Parliament for a better Sint Maarten," Hon. Prime Minister Sarah Wescot Williams told the Government Information Service (GIS) on Monday.
The Prime Minister extended the invitation on behalf of the Department of Interior and Kingdom Relations, Directorate of Foreign Relations, the MDG Work Group and the United Nations Development Program.