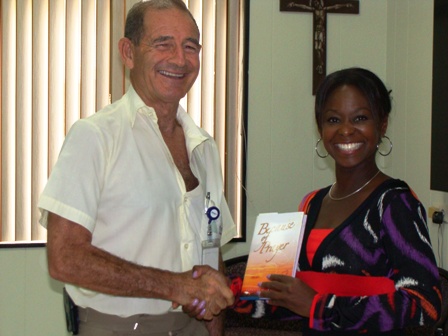 PHILIPSBURG, Sint Maarten – Minister of Finance Hiro Shigemoto says in the Governments continued dialogue with the unions, as Minister, he has submitted on Sunday another proposal after consultation with the Honourable Vice Prime Minister Theo Heyliger to the unions with respect to the cost of living adjustment for 2006, 2007 and 2009.
On Friday four members of the Council of Ministers met with union leaders at the Government Administration Building to continue dialogue on the outstanding issue, the cost of living adjustment.
Since that meeting, the Minister of Finance submitted another proposal on Sunday to the unions where the Government offers to pay the additional 3.3 per cent (total 5.3 per cent, 2.0 per cent paid out in January 2011) on July 1, 2011 with the July salaries for all teachers, civil servants (including Police, Coast Guard) and teachers of subsidized school boards.
The upcoming five months prior to payout would allow the Government the time to be able to allocate the funds since funds for the 3.3 per cent are not allocated on the 2010 nor 2011 budgets. The correction cannot be retroactive nor with interest.
The Minister of Finance submitted another proposal earlier in the week which was rejected by the union membership.
The unions had five resolutions that their membership approved and wanted Government to implement. During one of the meetings with the unions, four of the resolutions were resolved as Government had already proactively worked on those issues.
The four other resolutions that have been resolved were: staffing of the Salaries & Wages Department; laws on overtime; performance management evaluation and automatic compensation; and the payout of vacation allowance in June 2011.
The unions representing civil servants and teachers are the Windward Islands Civil Servants Union (WICSU/PSU), Windward Islands Teachers Union (WITU) and the ABVO.