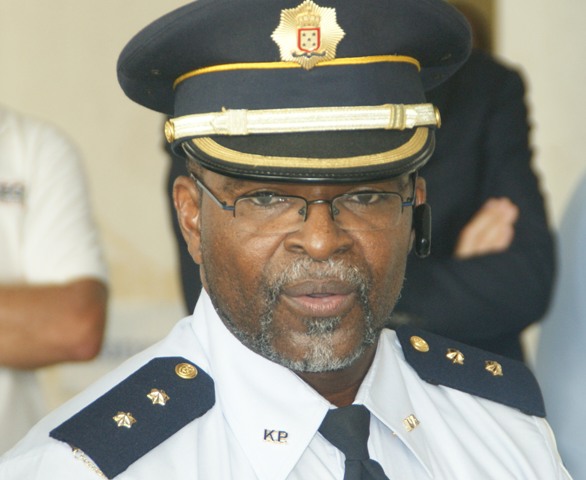 PHILIPSBURG, Sint Maarten – Minister of Finance Hiro Shigemoto announced on Sunday that corrections will be made to the salaries of Police officers once the former have submitted their indexed scales to the Salaries & Wages Department.
The reason for Police officers receiving the old scales is that the indexed scales were not submitted for the payroll. Furthermore there may be other errors which can be corrected once they have been reported to the Salaries & Wages Department or Cassandra Wilson at the Finance Department.
The Ministry of Justice is responsible for Police personnel issues including the set-up of scales. Members of the Police Force have separate scales from the rest of the civil servant organization.
To determine what the problem may be in the Salaries & Wages Department, an operational audit will be carried out in order to avoid future recurrence of past mistakes and late payments and with the end result being that Government provides the best possible service to civil servants, but in order to do so one needs to determine the problem, Minister Shigemoto explained on Sunday.
January is the first month that the payrolls from the former Federal Government departments are being run in the payroll system of the Government of Sint Maarten.
Up until December 31, 2010 the payrolls were implemented by a company which the former Federal Government had contracted to provide payroll services.
Minister Shigemoto on Friday – the day that salaries were available to civil servants via their respective banks – said that all efforts were made to have as accurate a payroll as possible given the circumstances, however, as in any transition period there could be discrepancies for which he apologizes to all civil servants.
"We are asking those who notice any discrepancies to please note these down and bring them to the attention of the aforementioned departments in order to have these corrected as soon as possible.
"The transition from island to country is posing some challenges, but we will overcome them and continue to move forward together as a country," Hon. Minister of Finance Hiro Shigemoto said on Sunday.