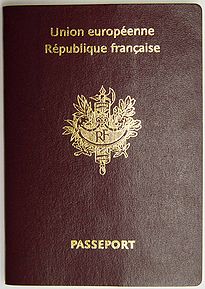 Honorable Prime Minister Sarah Wescot-Williams, has forwarded a letter to President of the St. Martin Collectivite confirming agreements reached on Christmas Eve December 24 with respect to driver's licenses and passport controls at the Princess Juliana International Airport.
With respect to driver's licenses, the following was discussed and agreed to by both parties:
The Government of Sint Maarten has expressed its willingness to once again establish an exemption for the category of French residents as outlined in resolution dated November 15, 2007, N°1078 of the Island Territory of Sint Maarten.
This exemption will be for the period of one year and will allow Dutch driver's license holders, residing on French Sint Maarten and belonging to the category as described above to renew their licenses for a final time. It is expected that after obtaining their license renewal, these drivers will apply for a French Driver's license. This decision will be ratified in a resolution of the Minister.
With respect to passport controls, the Government of Sint Maarten has consented to temporarily waive the requirement for French citizens traveling to French St. Martin to present a French passport.
This "waiver" will be in effect for six months during which time it is expected that the necessary communication will be made with the relevant agencies.
By ministerial regulation of the Minister of Justice, this decision will be ratified.
Furthermore, the delegations discussed and agreed to:
a. Close cooperation between the heads and officers of both civil registries to verify each other's documents against fraudulent actions.
b. Investigate the status of implementation of the Franco-Dutch treaty.
c. Re-activation of the Memorandum of Understanding of November 11, 2006.