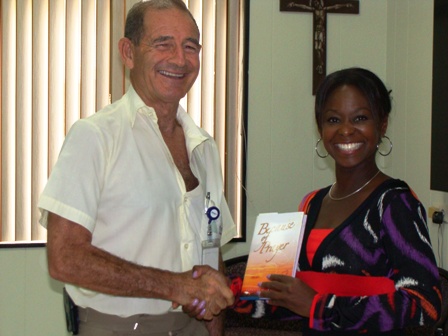 Minister of Finance Hiro Shigemoto says that he is in full agreement of fiscal discipline as noted by the Central Bank of Curacao and Sint Maarten with respect to 2011.
"We have taken responsible measures to balance our budget in line with agreements that have been made in order for our nation to achieve country status.
"Our policy is in line with what the Central Bank has said about adhering to the agreed budgetary rules to maintain sound public finances. The Bank also stressed that we need to improve our investment climate to achieve strong and sustainable economic growth.
"Some other points mentioned by the Central Bank were broadening the income base, reform of the tax system and improvement of tax collection. Those various areas will be government's primary focus in 2011 in close consultation with social partners," Minister Shigemoto said on Monday.
Other areas that the Central Bank pointed out that needed to be dealt with in 2011 include government bureaucracy, the flexibilization of the labour market and the mismatch between labour demand and supply.
Curacao and Sint Maarten share the Central Bank in a monetary union format. According to the bank, in order for such a union to succeed, policy coordination is necessary along with the harmonization of legislation in such areas as monetary, financial sector, and financial integrity supervision.
The Central Bank on last week Monday noted that only by maintaining fiscal discipline can the stability of the monetary union and its currency be safeguarded.
"This stability is crucial for successfully building up our new countries, attaining a sustainable higher level of growth, and increasing the welfare of our citizens," the bank stated in its press release.