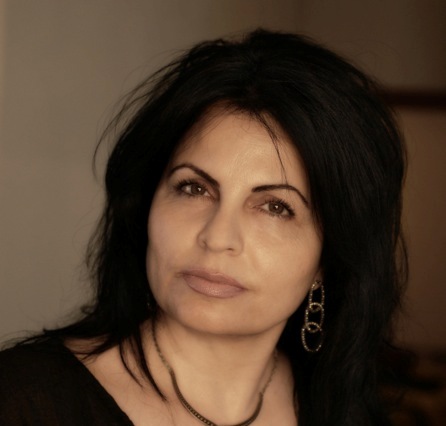 House of Nehesi Publishers (HNP) has just released Book of Sins by Nidaa Khoury, a leading Palestinian poet from Israel, said publisher Lasana M. Sekou.
The new poetry collection is the eighth book by Khoury but her first full English translation with the full Arabic and Hebrew texts in the same book. "It is probably the first such publication for the Caribbean," said literary critic Fabian Badejo.
Nidaa Khoury is "One of the major exponents of modernist Arab women writing," said Israeli professor Yair Huri.
In Book of Sins, Khoury's poetry "is fired by belief in the human and the spiritual at a time when many of us feel unreal and often spiritually hollow," said Huri.
Book of Sins introduces the Middle Eastern poet to the Caribbean and the Americas, said Sekou.
Khoury's poems "are burning off the pages—with a rhythm embedded in fury and a beauty embedded in the ancient," said the South African novelist Antjie Krog.
Betsy Rosenberg translated what Huri calls "The exquisite purity of Khoury's style" in Book of Sins from the original Arabic into English and Hebrew.
This is HNP's third multilingual poetry book in less than one year. The St. Martin small press has also published literary giants such as George Lamming, Kamau Brathwaite, Amiri Baraka, Chiqui Vicioso, and Shake Keane.
Nidaa Khoury was born in the Galilee village of Fassuta in 1959. Her books include The Barefoot River, The Prettiest of Gods Cry, and The Bitter Crown. The latter was censored in Jordan. Her previous titles were published in Israel, Lebanon, and Egypt.
The Turkish author Karin Karakasli reviews Book of Sins as "Written in water and ink, in between the shed blood. Nidaa Khoury's poems take us to the bosom of an ancient woman… an archetype revived."
Khoury's work is studied in Israeli universities and widely reviewed by the Arab press. She is the founder of the Association of Survival, an NGO for minorities in Israel.
The poet has participated in over 30 international conferences such as the Conference of Arab Poets (Amsterdam), the Conference of Human Rights and Solidarity with the Third World (Paris), Poetry Africa, the Poetry Festival of Jordan, the International Poetry Festival of Medellin, the St. Martin Book Fair, and the Napoli Conference on Human Rights.
Khoury, a senior lecturer at Ben-Gurion University, is the subject of the recent award-winning film, Nidaa Through Silence. Sarab for Dance is also producing Khoury's poem "Portal to the Orient," which is in Book of Sins, for performance in Palestine.
Book of Sins is available at Van Dorp and Arnia's bookstores, www.Amazon.com, www.spdbooks.org, and www.houseofnehesipublish.com.
is available at Van Dorp and Arnia's bookstores, , , and .