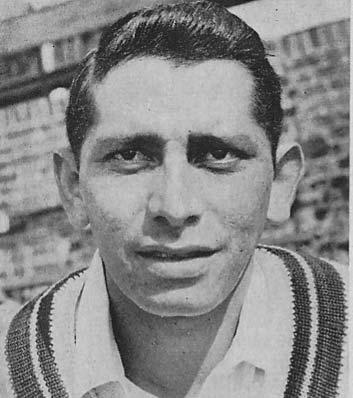 – Dr Hunte sends condolences
St John's Antigua – President of the West Indies Cricket Board Dr. Julian Hunte sent sincere condolences to the wife, Marion, and sons – Michael and David – of former West Indies batsman and Chairman of Selectors Michael 'Joey' Carew who passed last evening.
Carew who played 19 Tests for the West Indies was the WICB's longest serving selector having served three stints starting in the 1970s.
"The loss of Joey – who remained passionate about the game at all levels until the very end – is one which leaves West Indies cricket poorer," Dr. Hunte said.
"He reached the very top as a cricketer and remained astute and feisty in his assessment of the game and cricketers for the decades he served as West Indies selector, being responsible for selecting some of the greats of the West Indies cricket," Dr. Hunte note.
Secretary to the Board of Directors, Stephen Camacho who was a close friend of Carew was most saddened by the loss.
"Joey was a great friend of mine and his passing is an immense loss to West Indies cricket. He made such a significant contribution not only as a player and captain but most notably as a selector. He was a particularly fine captain and an astute tactician," Camacho said.
Camacho and Carew opened the batting for the West Indies and most notably put on 119 against England at the Queen's Park Oval in 1968. Carew made one Test century, against New Zealand at Eden Park in Auckland the following year.
Carew led Trinidad and Tobago with much distinction, becoming the first captain to win back-to-back Shell Shield titles for the twin island republic.
World record holder Brian Lara benefitted from having Carew as a mentor in his formative years.
Carew was born on September 15th 1937 and was 73 at the time of his passing.