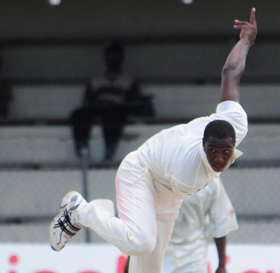 St John's, Antigua – Cricket lovers around the island of Antigua are gearing up for the start of the West Indies Cricket Board's Caribbean T20 Tournament.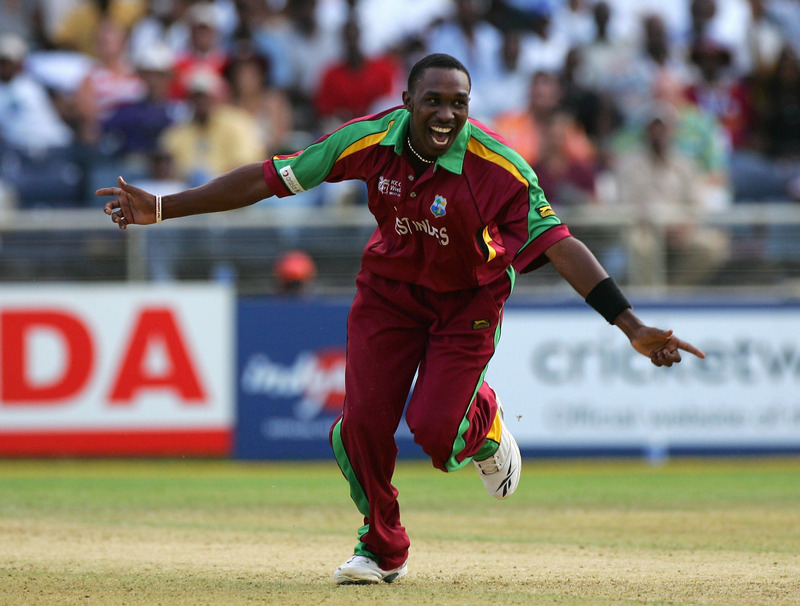 Fans have been sapping up tickets from the West Indies Cricket Board's ticket office while others have been fortunate enough to win prizes on radio call-in programmes and local television shows. Two of the lucky winners on the Good Morning Antigua Show had the pleasure of receiving their tickets from players who will be taking part in the tournament.
Ann Henry and Amir Lackna were in the studio and had the chance to meet and receive their tickets from local boy Wilden Cornwall, the Leeward Islands captain, and Darren Sammy, the Windward Islands and West Indies captain.
Lackna said: "I'm a big cricket fans and I jumped at the chance to get tickets for the matches. I'm really looking forward to see the teams in action."
Cornwall said: "We want to encourage the fans to come out and be part of the Caribbean T20 and also to support the Leeward Islands now we're playing at home. As players we promise to make it exciting for everyone."
The Caribbean T20 tournament bowls off on Monday at 4 pm (3 pm Jamaica Time). Matches will be played at the Sir Vivian Richards Cricket Grounds from Monday to Saturday. The second phase will be staged at Kensington Oval in Barbados from Tuesday, January 18 to Sunday, January 23.
Caribbean Twenty20 Schedule
ANTIGUA – Sir Vivian RicharDs Cricket Grounds
Monday January 10
Combined Campuses & Colleges v Windward Islands (4pm)
Jamaica v Guyana (8pm)
Tuesday January 11
Canada v Hampshire Royals (4pm)
Leeward Islands v Barbados (8pm)
Wednesday January 12
Somerset v Guyana (4pm)
Combined Campuses & Colleges v Jamaica (8pm)
Thursday January 13
Hampshire Royals v Barbados (4pm)
Leeward Islands v Trinidad & Tobago (8pm)
Friday January 14
Windward Islands v Somerset (4pm)
Combined Campuses & Colleges v Guyana (8pm)
Saturday January 15
Leeward Islands v Hampshire Royals (4pm)
Canada v Trinidad & Tobago (8pm)
BARBADOS – Kensington Oval
Tuesday January 18
Jamaica v Somerset (4pm)
Windward Islands v Guyana (8pm)
Wednesday January 19
Trinidad & Tobago v Hampshire Royals (4pm)
Canada v Barbados (8pm)
Thursday January 20
Combined Campuses & Colleges v Somerset (4pm)
Windward Islands v Jamaica (8pm)
Friday January 21
Canada v Leeward Islands (4pm)
Trinidad & Tobago v Barbados (8pm)
Saturday January 22
Semi Final 1: Group A Winner v Group B 2nd (4pm)
Semi Final 2: Group B Winner v Group A 2nd (8pm)
Sunday January 23
3rd place payoff: Semi Final 1 loser v Semi Final 2 loser (4pm)
FINAL: Semi Final 1 Winner v Semi Final 2 Winner (8pm)
Group A: Guyana, Jamaica, Combined Campuses & Colleges, Windward Islands & Somerset
Group B: Barbados, Trinidad & Tobago, Leeward Islands, Canada, Hampshire
Group A Winner v Group B 2