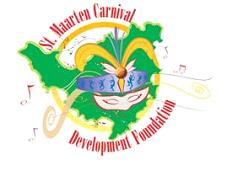 The St. Maarten Carnival Development Foundation (SCDF) is urging all persons interested in taking part in Carnival 2011 to register as soon as possible. The SCDF has instituted a registration deadline of Monday January 31 for all aspects and events of Carnival, including booth holders.
President of the SCDF Stuart Johnson stressed that registration will not be extended past January 31, "so we are urging everyone to register post haste," he said. "We opened registration in November 2010 and cannot go past the end of January. Early registration allows for early preparations," he added.
Booth holders in particular should register on time. "We have a good number of booth holders already registered, but those persons who have had booths in the past must understand that if they do not register, their booth will be awarded to someone else. The list of new booth holders is very long, so to avoid any misunderstandings, booth holders should register," Johnson said.
The SCDF is also hoping to see registration for the Junior Shows and Senior Queen Pageant pickup. "We have interest in all. People have a tendency of waiting until the very last minute to register. We are hoping this trend is broken this year."
Registration forms can be picked up at the security post inside of the Government Administration Building. The forms can also be emailed to interested persons if they are requested via the SCDF's email address at sxmcarnival@hotmail.com