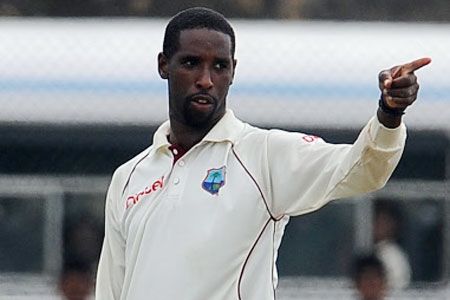 St John's, Antigua – The West Indies Cricket Board will offer full support to Shane Shillingford following his bowling action being deemed to be beyond the allowable limit of the International Cricket Council.
"The WICB has received the report on Shane's action and will consult with experts and formulate a suitable plan of action and hopefully he can continue his international career in the shortest possible time," WICB CEO Dr. Ernest Hilaire said.
"The WICB and the Team Management Unit remain confident in his ability to perform at the highest level and see this latest development as a challenge which has been placed before him," Dr. Hilaire added.
"Shane is a tough cricketer who arrived on the international stage via the difficult route after years of toil on the regional circuit, we have no doubt that he will emerge from this test of his character," Dr. Hilaire said.