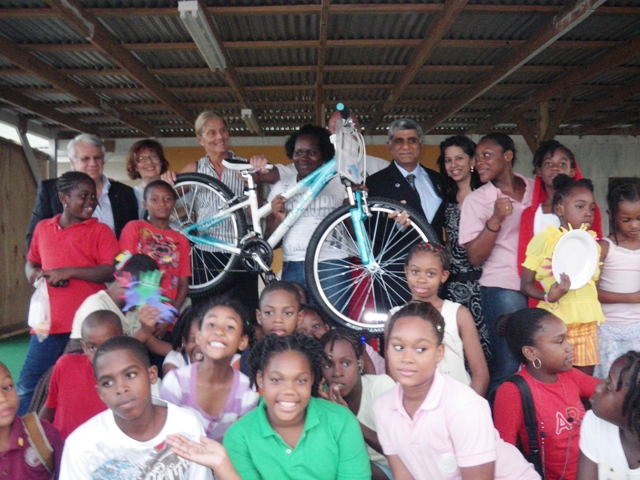 The Belvedere Community Center in collaboration with the Rotary Club of St. Maarten was pleased to award Shenikel Hutson a brand new 2011 model Trek 3500 mountain bike contributed generously by Tri-sport.
The project was initiated on September 25, 2010 and in order to win the prize, all participants had to register with the community center and ensure that they wear the reflectorized armbands every night when using their bikes, scooters or skateboards.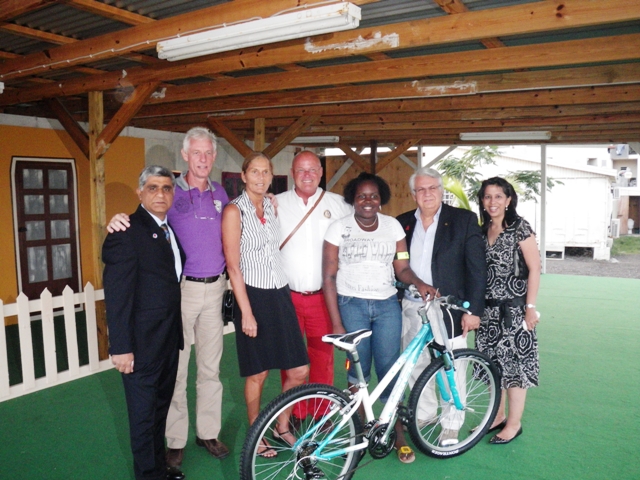 The project ended on Friday, December 17th at 5 pm. Rotary club president, Kishore Idnani, thanked Jessica Richardson, Lisette Gushman-Thomas and all the volunteers for organizing the event and monitoring the children.
Also present at the award ceremony were Rotary Vice President, Elie Bendaly, Leslie Bendaly, Theo De Kluijs, Mieke Hovius and website Director, Klaas van Sloten.