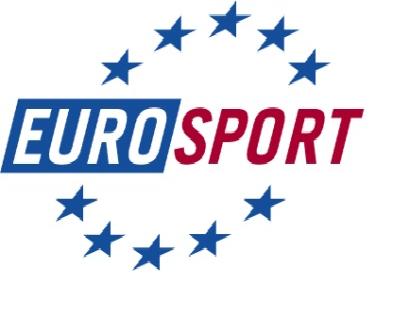 London: November 21st 2010 – Eurosport has further increased its portfolio of international cricket with the acquisition of the exciting Caribbean Twenty20 Tournament which begins early in the New Year.
The Caribbean T20 2011 will feature Barbados, Guyana, Jamaica, Leeward Islands, Trinidad & Tobago, Windward Islands, Combined Campuses & Colleges and Canada.
In a new development to the Caribbean T20 2011 format, two teams from the English game have been invited by the West Indies Cricket Board (WICB) to compete alongside the domestic teams. Friends Provident t20 champions, Hampshire Royals, and runners up Somerset will join the tournament, which will be played from 10-23 January 2011.
The Sir Vivian Richards Cricket Grounds in Antigua will be the venue for the first round of Caribbean T20 matches with the final stages played at the Kensington Oval ground in Barbados. The inaugural tournament took place in July 2010 and was won by Guyana, who beat Barbados by one wicket.
The tournament features two matches each day which will begin at approximately 8pm and midnight UK time. Eurosport in the UK will show at least 15 games exclusively live with a commitment to show Hampshire and Somerset matches and the semis and final live.
Hampshire begin their campaign on Tuesday 11th Jan against Canada, with Somerset facing Guyana the following day on Wednesday Jan 12th.
Matches will be broadcast across British Eurosport and Eurosport 2, with matches also streamed online via the Eurosport Player.
David Kerr, Managing Director of Eurosport UK said: "It's great to start 2011 with yet more cricket on Eurosport and it will be fascinating to follow the adventures of Hampshire and Somerset as they take on the best of the West Indies sides. Cricket has proved a real hit with Eurosport viewers this year and I am delighted we can broadcast another high quality international tournament. The spectacle and atmosphere of the Caribbean game is perfectly suited to the Twenty20 format and will give our viewers a nice antidote to the often bleak British midwinter!'
Nelecia Yeates, Commercial Manager of WICB said: "We are most happy with the exposure in the UK market which Eurosport will provide to the Caribbean T20. This opportunity will allow regional players to showcase their talents to an international television audience and it can only be to their benefit and the benefit of West Indies cricket."
The highest placed West Indies team will qualify for the Airtel Champions League Twenty20 tournament, which pitches the best domestic Twenty20 teams from across the cricketing world against each other – and is also broadcast live and exclusive on Eurosport.
The acquisition of the Caribbean T20 2011 follows Eurosport's debut into Test cricket this winter which featured live coverage of both the Sri Lanka vs. West Indies series in November 2010 and Pakistan vs. South Africa series in October 2010.