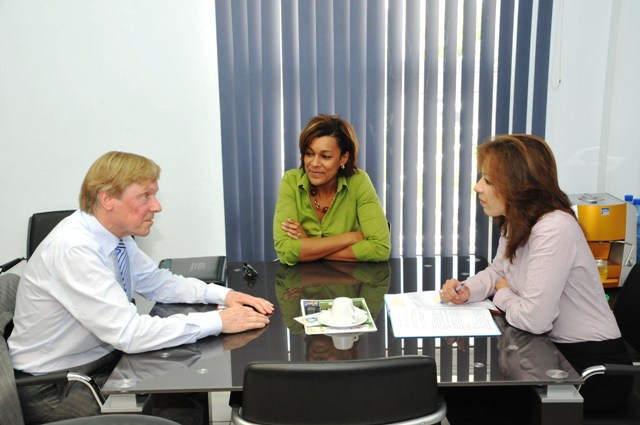 On November 18, Minister of Health Maria Buncamper-Molanus and Acting Secretary General of VSA Jorien Wuite held discussions with Ernst Roscam Abbing, an advisor to the Dutch Health Care Inspectorate, attached to the Ministry of Health, Welfare, and Sport in the Netherlands.
The main topics of discussion were the continuation of the Health Inspectorate which includes the selection of a candidate for the post of Health Inspectorate who will be based in St. Maarten, but who will also execute similar responsibilities on Saba and St. Eustatius.
Initially, the intensions are to attract a suitable candidate for the first three years who will further develop the already established and operational inspectorate on St. Maarten. The recruitment and training of a suitable candidate for the long term will commence in the first year to assure proper preparation and continuity. Considering the additional responsibilities of the Inspector for Saba and St Eustatius the arrangement will include the sharing of the cost by St. Maarten and the Netherlands.
Other areas of cooperation discussed were that of training and internship of the personnel of the Inspectorate of St. Maarten.
Having a Health Inspectorate will comfort the community, thus ensuring that health inspections throughout the island are being carried out.
Thus far, the community has reacted positively to the many restaurant and grocery store inspections that have yielded worthwhile results. The aim is to continue to provide the community of St. Maarten with regular inspections and updates of health-related establishments.