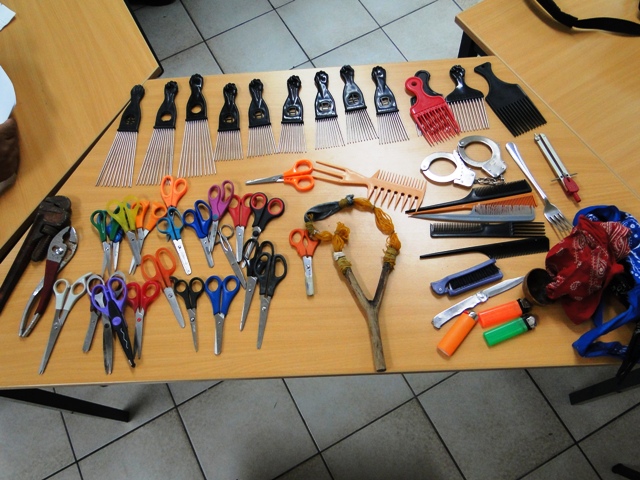 On Thursday morning the Police Zero Tolerance team assisted by the V.K.S and the Public Transportation Unit, went out in full force to conduct a school bus control. The control started at 05.45 a.m. on the parking lot of the John Cooper Jose lake Sr. Ball park and ended at approximately 07.30 a.m. A total of 52 school buses were controlled.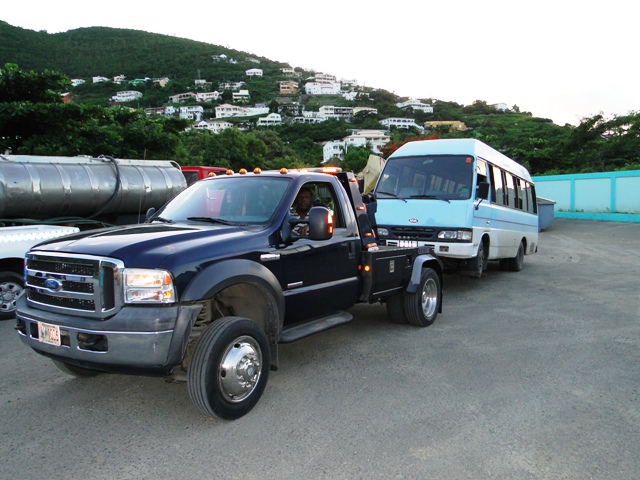 1 school bus was towed ( No Insurance/ No Dr. License)
1 student brought in.
1 fine given.
Confiscated: 23 pairs of scissors
1 pocket knife
3 lighters
1 pair of handcuffs.
6 bandannas (head ties)
1 pair of pliers
1 eating fork
12 Afro Combs
6 styling hair combs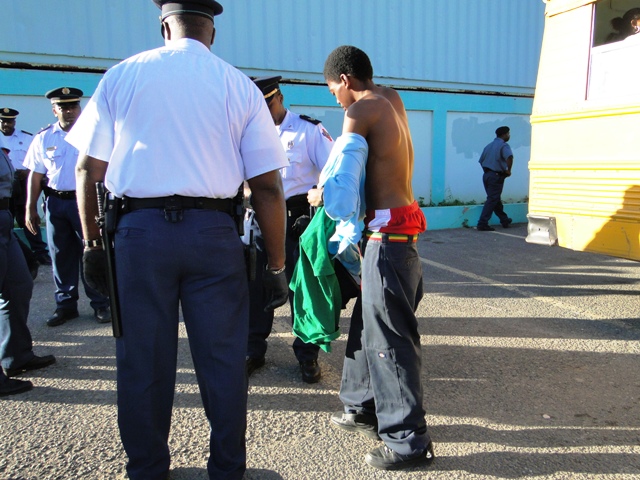 During these controls the police noticed than several of the of the male students using the buses to get to school would wear T-shirts of different colors, such as red, black and green under their uniform shirt. These colors indicate which group of persons these students are a member of or they associate with. The Police dept. is asking cooperation from parents and schools to inform their kids/students that they should wear only white T-under shirts and not of any other color under their school uniforms and should follow all dress codes of the school they attend. In this way we will give the younger kids/students the right massage.